LG Pocket Photo 2 To Slim Down Mobile Photo Printing For 2014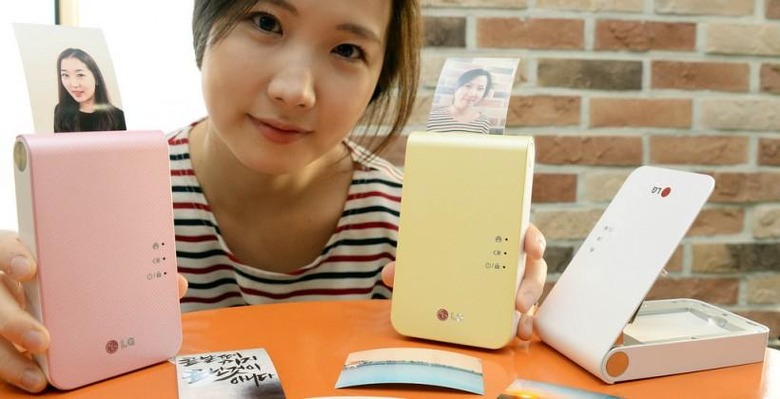 LG today announced it will be unveiling an update to its Pocket Photo, a wireless mobile photo printer, at CES 2014 in early January. We first got our hands on a Pocket Photo this last February, and it appeared to work seamlessly, producing sharp little wallet prints. The Pocket Photo 2 promises to be slimmer with more features.
The Pocket Photo 2 will be compatible with Android, iOS and Windows mobile operating systems. As in the first Pocket Photo, the new iteration will work with a downloadable app. You can edit the photo in the app, add filters, effects and frames, and send the image to the printer wirelessly through NFC and Bluetooth. Just touch the mobile device to the NFC sticker on the printer to run the app as well as to send the photo for instant printing.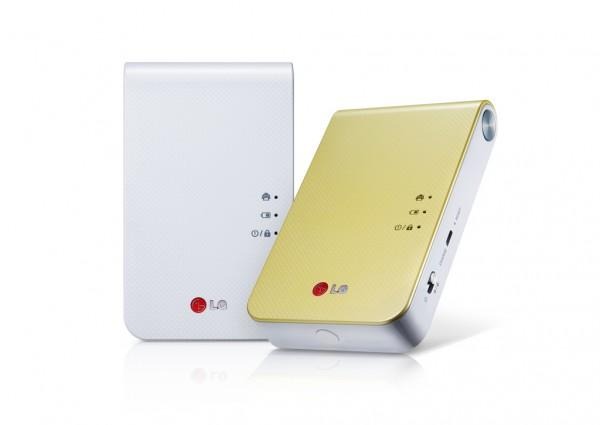 There will be two size options to accommodate differently sized hands. The Pocket Photo 2 holds 30 photo sheets, all specially manufactured for the device. No ink is required, instead depending on "Zink" — meaning "zero ink" — printing technology. The printer heats the paper in such a way as to produce the correct color combination. Photos print at 313x600 dpi.
Some of the other features — both current and new — include the ability to add QR codes to photos, split photos into four sections for physical cutting, and sharing images to social media from the mobile app. LG says the Pocket Photo 2 will be released in its home country of Korea sometime in mid-January. It will be available globally in a sequential rollout after that.
SOURCE: LG