LG outs G Pad II 8.0 in Korea without fuss or fanfare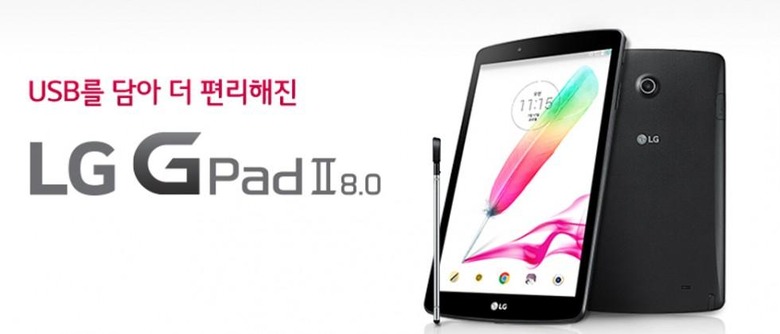 Perhaps it is an indicator that even major OEMs are getting less enthusiastic about tablets. First, it was Samsung who didn't spend as much hype on the Galaxy Tab S2 as it did on its predecessor. Now, it's LG's turn. The Korean manufacturer silently launched the G Pad II 8.0, clearly a successor to the 2013 and 2014 model that even got a Google Play Edition. Or perhaps LG doesn't want to draw too much attention to this rather strange mid-range slab that bears not a USB Type-C but a full-sized USB port.
In terms of specs, we would concede that this LG G Pad II 8.0 is no rockstar. The 8-inch 720p display, the rather dated Snapdragon 400, and the 1.5 GB of RAM definitely does not a flagship make. It is, for all intents and purposes, a low to mid range machine. But a smartphone or a tablet is more than just the sum of its parts, the the G Pad II 8.0 definitely has a few features that might interest some users.
For one, it is compatible with a stylus. Not the type that Samsung ships with its Galaxy Note devices, however. Pretty much like its previous G Stylus/Stylo phablets, LG has a capacitive pen with a rubber tip. The difference with this one from the el cheapo variety you can buy almost anywhere is that it is considerably thinner, only 3.5 mm versus the usual 8 mm. That allows for more precise input, though probably not pressure sensitivity.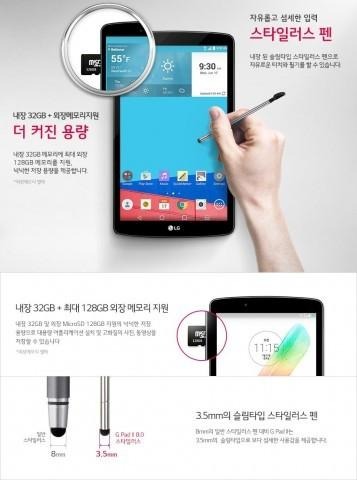 Another special, or odd, feature is the USB port. Not a Type-C and not even a micro USB slot but a full-sized USB similar to the ones on your PC or laptop. This makes the tablet conducive for easy transfer or access of files on USB flash or external drives. All in all, it seems that the tablet was designed for productivity and office work. That is, if its processing power can handle the load.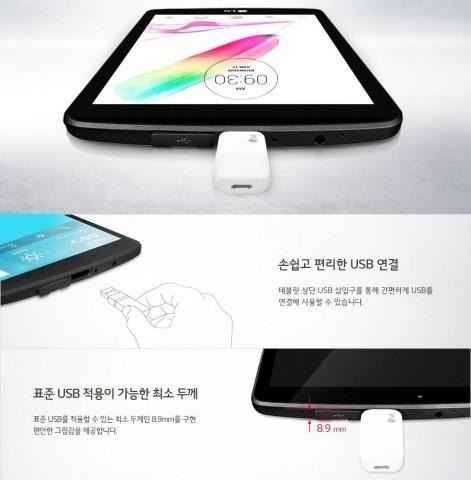 Of course it also has the full set of LG's traditional UX features, like Gesture Shot for triggering selfies, Knock Code for unlocking the device, and QPair for receiving calls and messages from your smartphone on your tablet.
Considering it launched the device with nary a word, there isn't much information on the availability of the tablet outside of South Korea. GIven how other LG G Pads made their way to the US and how little LG has in way of tablets, it might not be that long before this too lands.
SOURCE: LG