LG Optimus Vu Hands-On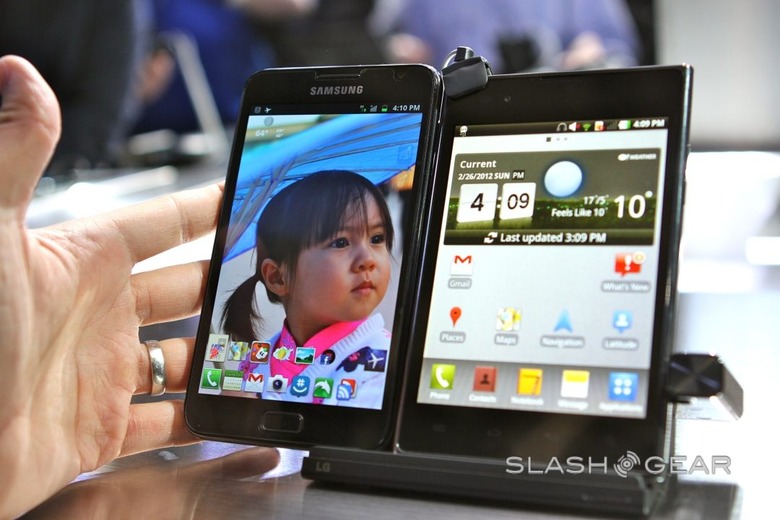 This week LG's Director of European Marketing Daniel Hernandez spoke of their brand new line of hero device including three pillars: speed, design, and display. The first and perhaps most important device they showed off in-hand that follows the design tenants they've laid out here is the LG Optimus Vu, a massive in-between device which is certainly too large to be a smartphone and too small to be a full-fledged tablet. Though it may seem at first to be a "me too" device after the Samsung Galaxy Note released months ago and touted as the ultimate Samsung device this week at MWC 2012, the LG Optimus Vu is a titan in and of itself.
The next device shown to fit in with this strategy is the LG Optimus Vu, coming in strong with a 5 inch display, 4 x 3 screen ratio, and a bevy of unique features. LG was specific about how this device can function perfectly well "without a stylus", but makes sure to note that a stylus does work with a stylus as well. This device comes with a 1.5GHz dual-core processor, an 8 megapixel camera on the back, and a massive 2,080 mAh battery inside. This device also runs with LTE connectivity everywhere it'll be launched.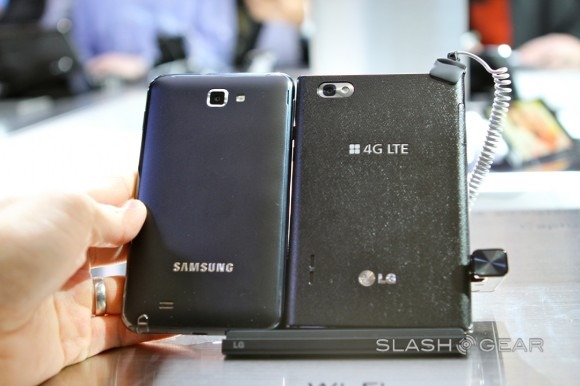 One of the most important elements that LG is touting here is LTE – if we see the Optimus Vu in the united states on Verizon's 4G LTE network before we see the Galaxy Note there, a giant market may well be swayed to the LG side of things for lack of the Samsung product. The other factor here is the user interface which isn't as heavily skinned at Samsung's TouchWiz. Have a peek at a few of the images above and below and see that most of the major changes are in the icons rather than in the animations and larger aesthetic choices.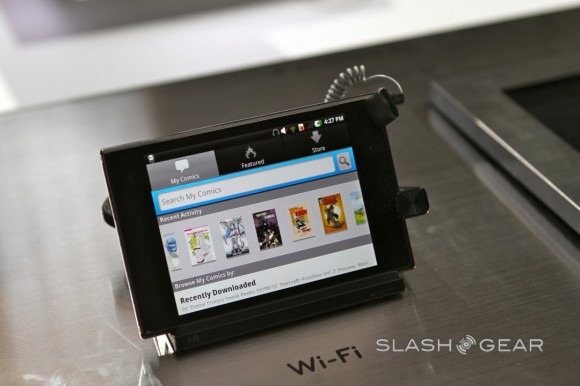 The height to width ratio of the Vu appears at first to be a bit awkward, especially since we've been using the Note for so long now. Will we grow bigger hands in the near future, or will our full review of this device show it to actually be less wide than we first thought? Perhaps also we'll realize that this device isn't meant to be held with one hand, but with two at all times!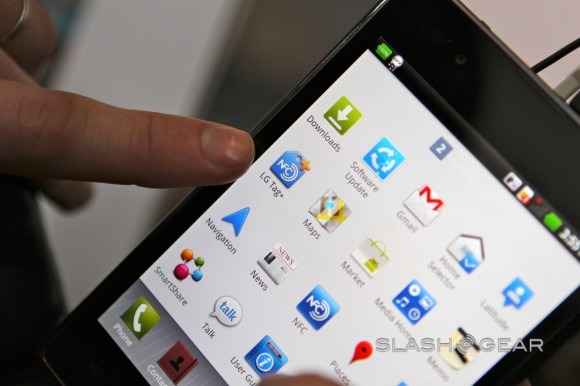 You can see the rest of the show's content in our big [MWC 2012 portal] – or if you'd like to work with LG specifically this week, hit up the [LG portal] all night and day. The LG Optimus Vu is set to be what LG calls a perfect device for both portability and your everyday smartphone life – is it going to move you with the same beat as they'd hope?