LG Optimus LTE P936 leak gives us a case of déjà vu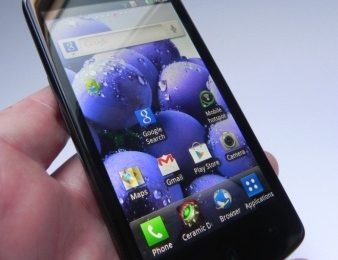 So far if you've wanted to purchase an LG handset equipped with LTE, your choices have been AT&T's LG Nitro HD, or Verizon's LG Spectrum. The LG Optimus LTE has also made appearances in both South Korea and Canada. A new leak suggests that LG are set to unveil yet another version of the LG Optimus LTE, the P936, although it's not clear yet where in the world it will be landing.GSMDome have gotten their hands on the phone. They've run the mandatory Quadrant benchmark, as well as taken a few photos, although the handset doesn't seem to differ much from existing variants. Specs look to be roughly the same: a dual-core 1.5Ghz Qualcomm processor, 720p IPS display, and an eight megapixel camera capable of recording 1080p video.
As for Quadrant, the phone manages to run up a score of 2564, putting it in the same ballpark as the LG Nitro HD. Unfortunately, the P936 is running Android 2.3.6, so you're probably going to be out of luck if you're expecting to run Ice Cream Sandwich out of the box when it does launch.
Where can we expect this phone to launch? The US already have their LG Optimus variants in the form of the Nitro HD and Spectrum for AT&T and Verizon respectively. The lack of carrier branding means it's probably not US bound, so the P936 could be destined for a European debut. There's no word on when it will be released, either.