LG Optimus LTE gets official: 4G, HD display and dual-core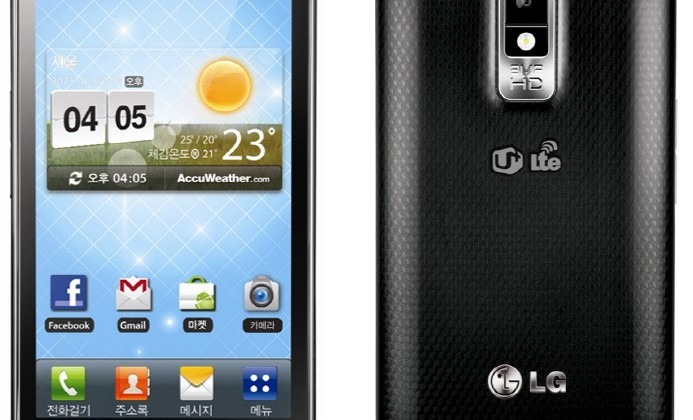 LG has outed its latest smartphone, the LG Optimus LTE, and as the name suggests it's a challenge to Samsung's recently revealed Galaxy S II LTE. The Android-powered Optimus LTE – or LU6200 as we knew it before – supports high-speed mobile data, of course, but LG is particularly proud of the 4.5-inch "IPS True HD" display which, the company reckons, will be the first 1280 x 720 smartphone panel to go on sale in South Korea.
Other specs include a 1.5GHz dual-core processor running Android 2.3, along with DLNA compliance and an HDMI port for hooking the Optimus LTE up to your HDTV. That combination of a speedy processor and LTE is likely to suck down power pretty darn quickly, so LG has slotted in a 1,830 mAh battery pack. The camera is an 8-megapixel unit supporting HD video recording.
Unfortunately that pushes the dimensions up to 10.4mm thick, though that's still on the narrow side for a big-screen handset like this. The LG Optimus LTE will ship in South Korea on October 5, on SK Telecom; no word on international availability at this stage.