LG Optimus G Pro revealed with beastly Full HD display

This week the folks at LG have revealed their fair share of smartphones, not the least of them being the LG Optimus G Pro, a device we've seen several peeks of before. This device works with a massive 5.5-inch display with Full HD resolution and a quad-core Qualcomm Snapdragon S4 Pro processor. This device will be unleashed in South Korea first and has not yet been confirmed for Europe or the United States.
The device we're seeing here is an extension of the excellence we've already seen both inside and outside of the United States with the LG Optimus G. That device worked with the first quad-core processor in a smartphone to hit the United States and also became the basis for the design of the multi-national ultra-popular Google Nexus 4. With sales of the LG-made Nexus 4 and Optimus G remaining strong several months after release, LG clearly hopes to extend their success through to Spring.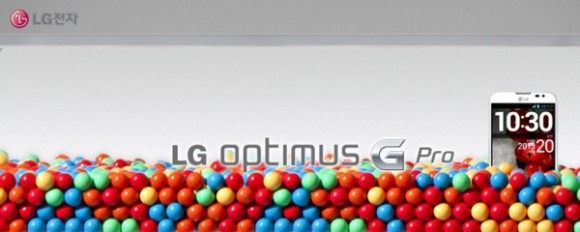 This LG Optimus G Pro comes with a beastly 3,140 mAh battery that'll last you all night long and will be popping up with a 13 megapixel camera on its back. Inside you'll also find 2GB of RAM, 32GB internal storage, and a microSD card slot for memory extension. This device is bringing on native 4G LTE connectivity for South Korean carriers as well.
BONUS: This device will be coming in Platinum White and Indego Black via NTT Docomo – how those shades differ from regular white and black, we do not know!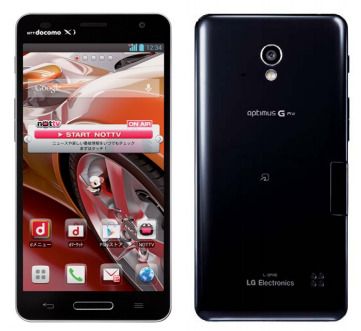 Have a peek at the timeline below for more information on the LG Optimus G series and be sure to check out the other bits LG has revealed this week. The LG Optimus L7 II, L5II, and L3 II have all been shown off to take on the 2013 mainstream market. We'll be getting our hands on these devices without a doubt when we head to Mobile World Congress 2013 – join us later this month!
[via Unwired View]