LG Optimus L7 II, L5 II, And L3 II Tackle Android Mainstream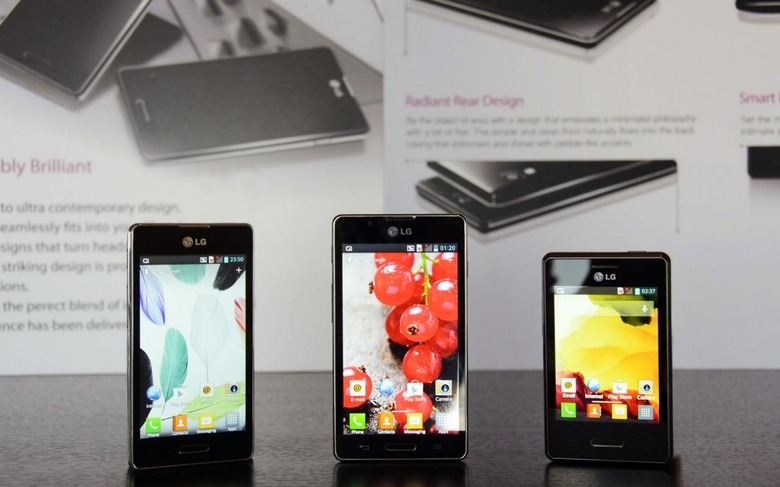 Mobile World Congress is still a couple of weeks off, but LG hasn't been able to resist announcing some of its new smartphone line-up ahead of schedule, in the shape of the new Optimus L Series II. The three-strong updated lineup – consisting of the Optimus L7 II, the L5 II, and the L3 II – tidy up their design for 2013, with crisper cuts to the chassis, tighter join-lines, and "smart" lighting on the home button.
There's also software tweaks to be found, with QuickMemo for handwritten notes – albeit with a fingertip, not with a digital stylus – and Quick Button for a personalized hot-key to load an app or blank notelet. Safety Care, meanwhile, can be used for emergency call forwarding, "phone non-usage notice – which presumably warns a relative if you're not active on your phone for an unusual length of time – and the ability to have the Optimus L Series II handset automatically ping out your location.
At the top of the range there's the Optimus L7 II, with a 1GHz dualcore MSM8225 processor, 768MB of RAM, and up to 4GB of internal storage (with a microSD card slot to expand it). The screen is a 4.3-inch IPS panel running – disappointingly – at WVGA resolution, though the 8-megapixel camera on the back (complete with LED flash) is a little more acceptable. A VGA camera is on the front, while a healthy 2,460 mAh battery is inside.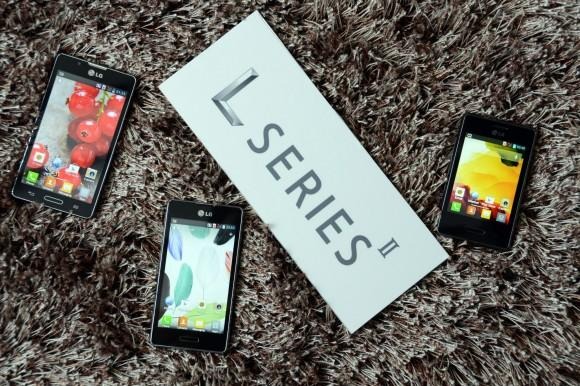 LG will be offering both single and dual-SIM versions of the L7 II, and in fact the dual-SIM model will be on sale first, hitting Russia sometime this week. No word on pricing at this stage, nor availability details for other countries.
As for the Optimus L5 II, that will have a 4-inch WVGA display and a 1,700 mAh battery, while the Optimus L3 II steps back in time with a 3.2-inch QVGA display and a 1,540 mAh battery. Pricing and release details will also be shared later.