LG Optimus G Pro "phablet" finally arrives at AT&T today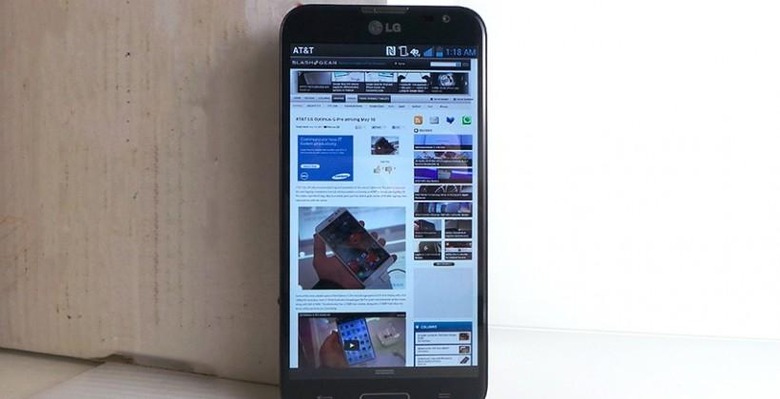 LG's Optimus G Pro phablet has launched on AT&T today, with the sizable smartphone on sale for the first time in the US. Priced at $199.99 with a new, two-year agreement, the Optimus G Pro has a 5.5-inch Full HD display and a 13-megapixel camera, with a quadcore 1.7GHz processor lurking inside.
That processor is used to good effect, as we discovered when we reviewed the Optimus G Pro earlier this month. Then, the LG impressed us with its smooth Android performance and the usefulness of the various sketching and note-taking apps, which are still included despite the phone lacking a dedicated stylus.
That's arguably the most significant deciding factor between the Optimus G Pro and Samsung's Galaxy Note II. Nonetheless, even without a pen, the big screen of the LG does have its advantages for multimedia consumption and web-browsing.
LG Optimus G Pro review:
It's likely to be too big for many users, but we should see features like dual-recording – which combines footage from the front and rear cameras into a single frame or video clip – showing up in smaller LG devices over the coming months.
If you're convinced, the LG Optimus G Pro is available from AT&T today, though you'll need to sign up to the usual two-year agreement with a mandatory voice and data plan. The phone has been up for preorder since May 3rd at $199.99.