LG Optimus G official with S4 Pro and "groundbreaking" features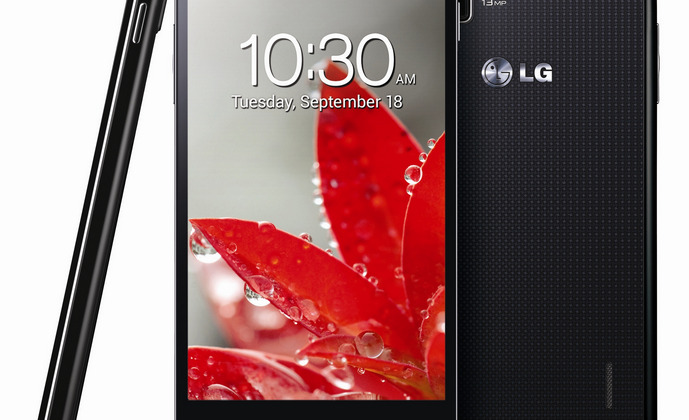 If you were waiting for the LG Optimus G to be revealed with not just what was rumored, but features not yet heard of on the tech circuit, you're in luck! Today is the day that the LG Optimus G is appearing with 4G LTE connectivity, a Qualcomm Snapdragon S4 Pro quad-core processor at 1.5GHz, and a brand new set of user interface features as well. This device also brings on a lovely new physical back made with Crystal Reflection, this bringing on a luxurious look and feel and displaying different patterns depending on your viewing angle and lighting.
This brand new smartphone works with a 4.7-inch WXGA True HD IPS+ display at 1280 x 768 pixel resolution with a 15:9 aspect ratio. Inside you'll find 2GB DDR RAM, internal memory at 32GB, and Android 4.0 Ice Cream Sandwich running the whole beast. The back of this device has a 13 megapixel camera on its back and a 1.3 megapixel camera on the front, and inside you've also got Bluetooth 4.0, Wi-Fi, USB2.0 HS, A-GPS, MHL, DLNA, and NFC wireless connectivity abilities.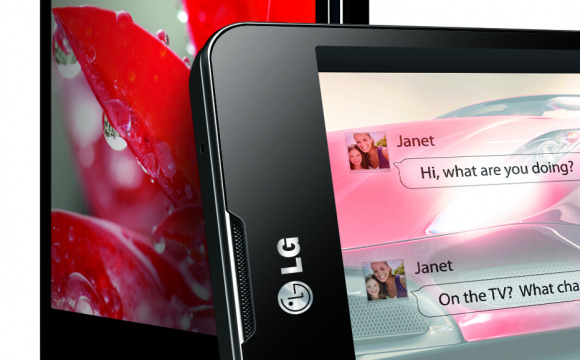 This device works with a 2,100 mAh battery and is 131.9 x 68.9 x 8.45mm in size, 145g in weight. The display works with Zerogap Touch and True HD IPS+ Display from LG Innotek and LG Display, this bringing on a picture that's right up there as close to the surface of the glass as you've ever seen it. On the back is a unique panel made with LG's own patented Crystal Reflection process, this bringing on an intricate polarized pattern under its surface. With this physical build you've got a three-dimensional illusion that is, as LG notes, "exquisitely reminiscent of a jewel."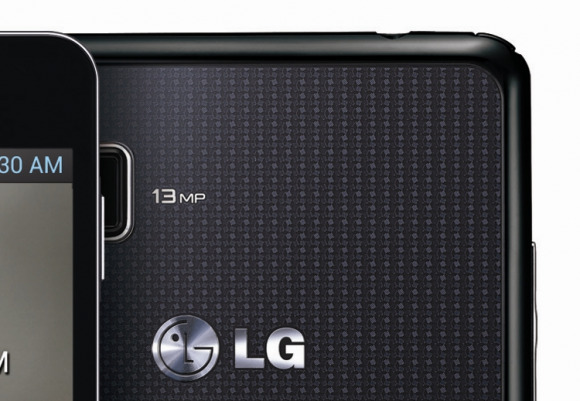 Inside you've got a collection of features that also recently appears on the LG Intuition (see our full review here) in both the camera and the user interface. You've got Time Catch Shot allowing you to choose whichever shot you like best out of a series, Cheese Shutter activated by you saying the word "cheese" out loud, Smart Shutter with automatic adjustment of shutter speed based on movement, and Low Light Shot Noise Reduction as well. And of course the camera on the back of this device is massive at 13 megapixels – we'll see how fabulous it is when we get our hands on it soon!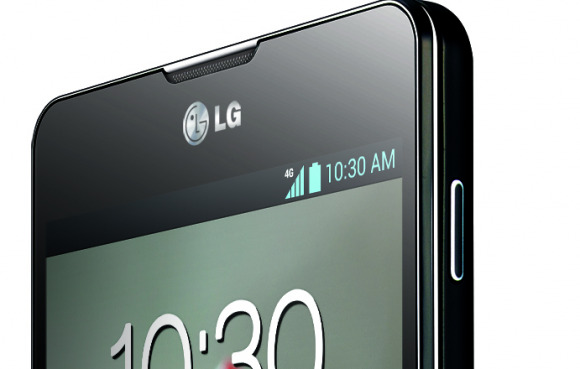 This device will also be working with Cross-Tasking, a new term from LG that covers all the different ways in which the LG Optimus G will be able to work with multiple complex tasks at once with no compromise on one another's ability to work at top quality. This environment currently supports the following abilities:
· QSlide Function shows two different screens simultaneously on one display. As it doesn't show a part of the screen but the entire screen of both functions, the user can complete two tasks concurrently – such as sending a text message or searching the web while watching a video;

· Live Zooming enhances the video-watching experience as users can zoom in up to five times while the video is being streamed for a close-up of one's child while watching a recorded video from a school recital;

· Dual Screen Dual Play not only allows mirroring between the smartphone and a TV, it also has the ability to display different content on each screen wirelessly. For example, a slide presentation can be displayed on the TV while the Optimus G shows the accompanying speaking notes;

· QuickMemo allows users to write, draw, or jot a memo with their finger directly on the captured screen for sharing instantly with others as an attachment or a URL. The QuickMemo can also be used as an overlay feature – like jotting down a number using the QuickMemo and directly dialing the number while the number is on the top layer;

· Screen Zooming allows for the zooming in and out of lists in music player, email, text messages and photo gallery. It also offers the ability to change the font size and screen layout;

· Application Link launches preset applications (Email, calendar, weather, etc) when the alarm is turned off – making your preparation time in the morning go a little faster with all the information prepared on your screen;

· Icon Personalizer allows users the ability to customize icons by editing size and adding images so the most frequently used apps can be most easily accessible.
As Dr. Jong-seok Park, president and CEO of LG notes, "The Optimus G is a groundbreaking premium device not only in the history of LG but also in the smartphone industry – With the Optimus G, users will be able to experience unsurpassed UX features that will allow them to perform tasks that really enhance their daily lives."
This device will be appearing in stores soon – starting in Korea next week with an October release in "key global markets" – the USA we hope! Stick around our LG tag portal for more as the Optimus G gets closer and closer!