LG Optimus F3 arriving at T-Mobile with 4G LTE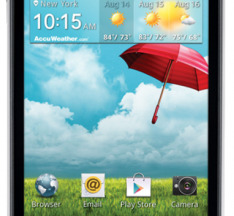 This Summer T-Mobile will be kicking out its smallest – and least expensive – Android-powered 4G LTE smartphone with the LG Optimus F3. This device will be appearing with the same specifications as it has on other carriers both inside the USA and internationally, save some T-Mobile app additions and some simple T-Mobile branding on the smartphone's back. This device will be offered in black, and black alone.
This smartphone works with a 4-inch IPS LCD touchscreen coming in at 480 x 800 pixels above a dual-core 1.2GHz processor for power. This device works with Corning Gorilla Glass 2 for scratch resistance, and its software build is exceedingly similar to that of the LG Optimus G Pro we experienced earlier this year.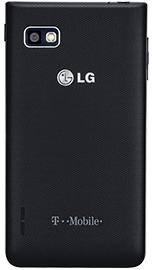 Unlike that device, this one is not meant to break the benchmark charts or appear as the strongest smartphone on the block. Instead it's meant to come in as an affordable alternative to the top-tier, still bringing with it a collection of features that any year before this one would've placed it in a next-generation category.
That includes LG's own SmartShare with DLNA wireless media mirroring and file sharing, Wi-Fi Direct, and QSlide for "advanced multitasking". Have a peek at our story on the LG Optimus F3 coming to Virgin Mobile for more on how this device is making its way into the pockets of the thrifty across the USA.
The LG Optimus F3 will be taking part in T-Mobile's new pricing structure. This means – in this case – that the device will cost $0 down, followed up by a total of 24 monthly payments of $10. You'll need to hook yourself up with a data and voice plan to do anything with it, but the hardware itself will therefor end up costing you just $240 in the end.