LG Optimus Exceed and Optimus Zone added to Verizon prepaid lineup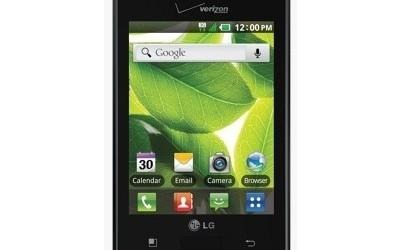 Rumors had surfaced that Verizon would be adding the LG Optimus Zone to its prepaid offerings at some point, which has panned out, with the device appearing on Verizon's website earlier today. Also called the LG Optimus L3, the Optimus Zone is an entry-level handset, and is joined by the Optimus Exceed, a rebrand of the LG Lucid.
The LG Optimus Exceed is also an entry-level handset, priced at $129.99, while the Optimus Zone is priced at $79.99. Both smartphones should, as of now, be available for purchase from retailers, and can be expected as available for purchase online sometime soon. As far as specs go, you get what you pay for, and as entry-level handsets go, the hardware isn't anything special.
As far as the Optimus Zone goes, the handset runs Android Gingerbread 2.3.6, with a QVGA-resolution 3.2-inch display. The processor is an uninspiring 800MHz unit, there's 4GB of internal storage space, and the battery is a decent-for-the-hardware 1,540mAh unit. Around back, users will find a 3.2-megapixel rear camera. As far as connectivity goes, there's Bluetooth 3.0, GPS, and Wi-Fi.
As we said, the specs aren't anything to write home about, but for the price this makes for decent cheap prepaid that you won't have to be overly concerned about dropping or losing. The Optimus Exceed, meanwhile, is a little better in the specs department, running Android 4.0 Ice Cream Sandwich instead of Gingerbread.
The LG Optimus Exceed has a dual-core 1.2GHz processor and 1GB of RAM, as well as a 4-inch display with Gorilla Glass protection. Around back, there's a slightly upgraded 5-megapixel rear camera. Both handsets offer 3G connectivity, but don't expect to enjoy 4G LTE networks with the Zone and Exceed.
SOURCE: Verizon