LG Optimus EX Official With 700 Nits Super-Bright Display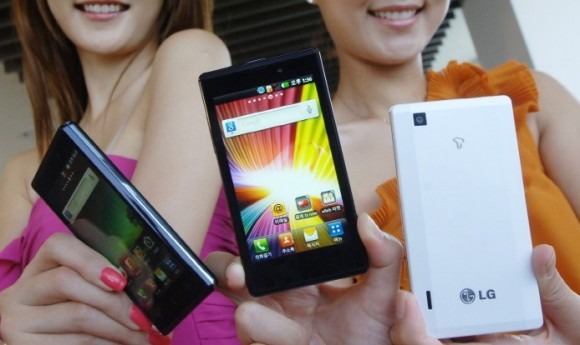 LG has officially announced the Optimus EX, its latest Android smartphone, and promising a super-bright 700 nits IPS display. Leaked last week, the LG Optimus EX has a 1.2GHz Tegra 2 dual-core processor, while that super-bright screen runs to 4-inches and WVGA resolution. There's also WiFi Direct support along with a DMB digital TV tuner for, you guessed it, South Korean use only.
LG is positioning the Android 2.3 smartphone as a slimline balance of outdoor usability and pocketability. It measures just 9.65mm thick and weighs 127g, but there's still HDMI connectivity (along with DLNA support for those who prefer to do their multimedia distribution wirelessly).
SK Telecom will be the first to get the Optimus EX, though we wouldn't rule out North American and European versions of the smartphone as LG moves to replace the Optimus 2X and its carrier-branded variants. We wouldn't argue with a screen bright enough to be used outdoors with no fear of direct sunlight, though it's a shame LG couldn't pack a few more pixels in there: qHD resolution doesn't seem like too much to ask when Samsung is readying its 1280 x 720 Galaxy S II HD. No word on pricing at this stage.
[Thanks Alex!]