LG Optimus 4X HD revealed and detailed with NVIDIA Tegra 3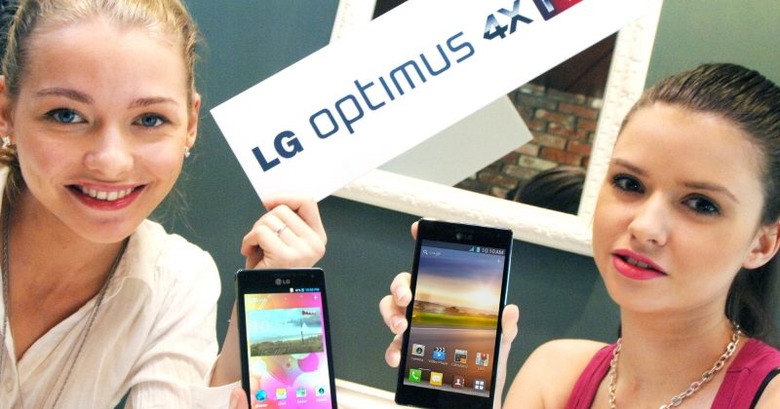 This week LG Electronics have released information on their first NVIDIA Tegra 3 quad-core processor toting smartphone, the LG Optimus 4X HD. This device follows up on the world's first dual-core device, the LG Optimus 2X, and comes with everything from HD video playback to a high efficiency battery. This smartphone has a massive 4.7-inch display, 8.9mm thickness across the whole device, and a super-thin bezel around the screen – and of course, the NVIDIA Tegra 3 1.5GHz quad-core processor.
This device has the Tegra 3's four main CPU cores and the fifth low-power drive bringing this processor and therefor this phone the world's only smartphone-sized 4-plus-1 core-toting smartphone device on earth. This device also comes with no less than the newest version of Google's own Android 4.0 Ice Cream Sandwich, the newest version of the group's world-class mobile operating system. The Optimus 4X has the ability to output video to HDMI via its own MHL port, DLNA support, and a brand new version of LG's user interface over Android with as much customizability as you can handle.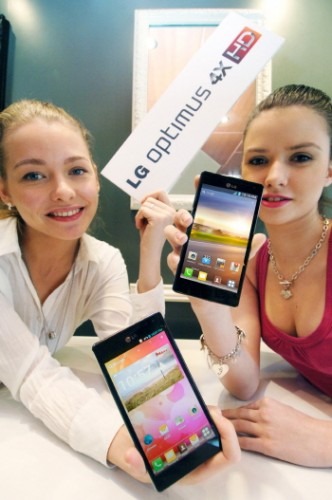 This is both one of LG's largest smartphones yet and one of if not THE first smartphone with a quad-core processor to be hitting the market worldwide. You'll find that LG is coming on strong with this and the LG Optimus Vu at Mobile World Congress 2012. We'll be at Mobile World Congress 2012 starting this Sunday and will certainly be running around all week looking for all things NVIDIA as well as LG, not to mention the rest of the mobile world at the world's largest mobile convention of the year! See you in Spain!