LG Optimus 4X HD hitting Europe in June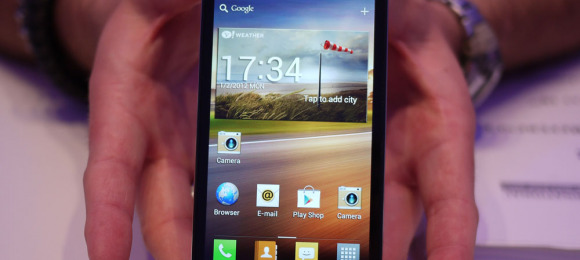 Maybe the Galaxy S III didn't set your world ablaze, or maybe you just really like LG. They have a new top of the line smartphone too, you know. The LG Optimus 4X HD will be winging its way towards Europe very soon, in time for a June launch. LG has confirmed that Germany, Sweden, Great Britain, Italy, and Poland will all be getting a taste of the handset first, then more countries later on.
First announced at MWC 2012, the LG Optimus 4X HD features a 4.7-inch screen with a 720p IPS display, quad-core Tegra 3 processor, 1GB of RAM, 16GB of storage, eight megapixel camera with 1080p video recording, 2,140mAh battery, all running on Ice Cream Sandwich. The phone comes in at 8.9mm thick, and LG has a few software customizations to offer, such as Media Flex and Quick Notes.
Media Flex allows the user to quickly seek through a video using gestures, zoom in with a Live Zoom mode, adjust the speed, and watch a thumbnail of the video, similar to Samsung's feature. A smart photo feature is also on board, allowing you to quickly take multiple photos and select the best one from the list.
No word on exact pricing or availability just yet, but keep an eye on retailers websites during June, and expect a price similar to the HTC One X and Samsung Galaxy S III.