LG Optimus 4X and Vu hit CTIA: we go hands-on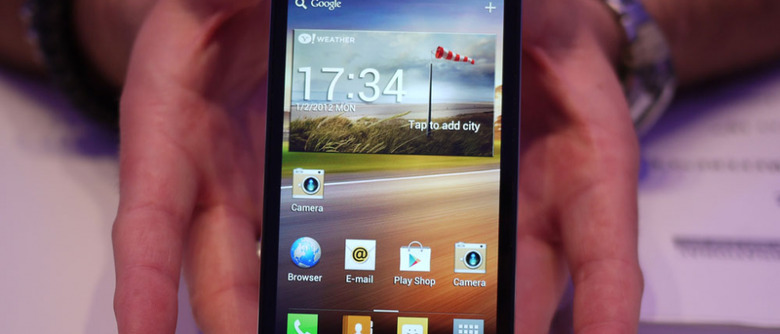 The folks at LG have brought several members of their next-generation smartphone family along to the USA, having only shown the LG Optimus 4X and LG Optimus Vu (phablet) off before at Mobile World Congress 2012. We got the opportunity to get another hands-on close-up experience with both of these devices – but before we go there, know this: LG has still not confirmed that they'll be bringing these devices to the USA, only that there is a possibility. Have a peek at some photos as well as hands-on video below.
These devices come to us from all the way over the sea, our last look at them having been during MWC 2012 in Barcelona. What we're seeing here is that the devices (both of them) are essentially the same as they were back then, with a few software tweaks here and there on their way to the market here in the USA. At the moment, as you might well know, both of these devices are out in Europe – though we're also yet to hear from LG on how well they're selling.
LG Optimus 4X HD hands-on:
LG Optimus Vu hands-on:
Have a peek here at both devices and head back to their original announcement posts as well as hands-on posts to see what they're made of. You'll find that these devices are made for the consumer market looking for either one gigantic screen or one gigantically powerful smartphone – remember that the LG Optimus 4X HD has the NVIDIA Tegra 3 quad-core processor inside, complete with 4-PLUS-1 technology along with it.