LG Optimus 3D Max launches in Europe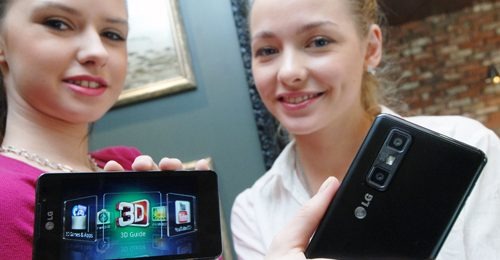 If you simply can't get enough of 3D in the cinema or in your swanky home theatre, why not buy a smartphone that promises glasses-less 3D on the go? The LG Optimus 3D Max was first seen at MWC 2012, and LG is now ready to set it loose on the world. The phone will be launching in Europe today (although those in the UK won't be seeing the handset), and features improved specs as well as a slimmer chassis over the original Optimus 3D.
The Optimus 3D Max will have a 4.3-inch screen with a WVGA resolution, plus Gorilla Glass 2. Specs include a dual-core 1.2Ghz OMAP4430 processor, 1GB of RAM, 8GB of internal storage with a microSD card slot, two 5 megapixel cameras, and a 1,520mAh battery. Everything is running on Android 2.3, Gingerbread, and the phone comes in at 9.6mm thick.
LG has also customized some of the software on the phone to fully take advantage of glasses-less 3D. The 3D Converter takes 2D content from apps like Google Earth and Maps and converts them to 3D for your viewing pleasure. A 3D video editor is also included, allowing you to edit your video footage in 3D in realtime, and a 3D Hot Key allows you to quickly switch between 2D and 3D views.
NFC support is also on board, and you'll be able to push video content via MHL HDMI, or wirelessly thanks to DLNA, at resolutions up to 1080p. 3D content shot using the phone can be pushed out to your TV using either method, provided it's 3D ready.