LG Optimus 3D Cube revealed and detailed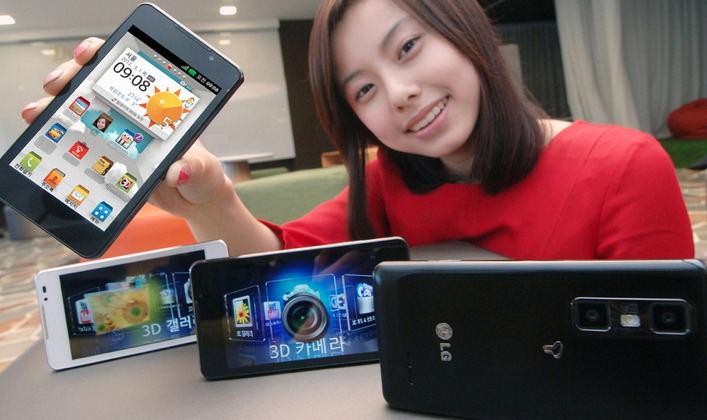 The next generation of 3D smartphones has begun to drop here just one year after we first saw similar devices drop at Mobile World Congress 2011. It appears that LG will be the first big manufacturer to come back swinging with a new Optimus 3D, this time called the LG Optimus 3D Cube complete with 3D video editing. At the moment it appears that this device is only set to be released in Korea, but afterwards we can expect this handset to hit at least one carrier here in the United States – bet on it!
This device continues the trend of adding more and more letters to the name of a device in order to make it seem more awesome, this time actually improving the specifications along with the name though as well. What we've got here is a massive 4.3-inch IPS display for brightness and beastly sharpness, a dual-core 1.2GHz processor from what we must assume is Texas Instruments OMAP line once again, and a very similar shape to the last Optimus 3D model all around.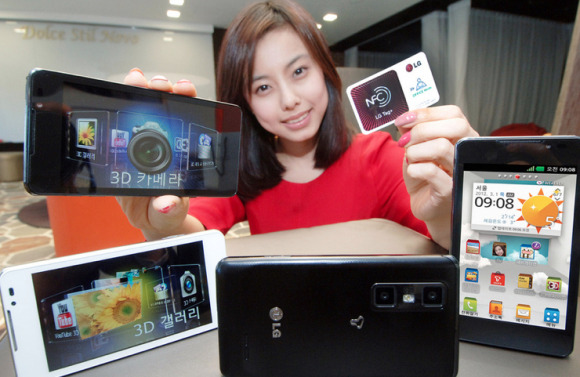 This time around though the device is much thinner than before, it measuring in at a tiny 126.8 x 67.4 x 9.6 mm, this including an NFC chip as well. This device is coming with Android 2.3 Gingerbread with no word on a timeframe for Ice Cream Sandwich and does include a custom user interface like the first 3D model from LG with lovely 3D glasses-free excellence across the display.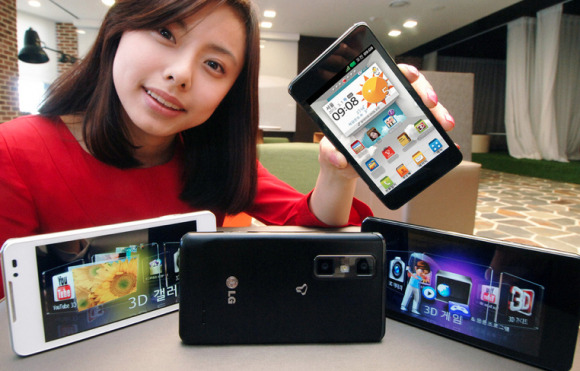 This device also works with the awesome LG Tag system which allows you to make groupings of settings then attach those settings to an NFC-activated label. You can then switch the way your phone looks and acts by simply placing it near the card with the NFC tag in it whenever you wish. In addition, the LG Optimus 3D Cube has full 3D video editing software as well as a 3D mapping application right out of the box.
We fully expect to see this device live and in action next week at Mobile World Congress 2012 – see you there!