LG OLED TV Black Friday deals may be too good to miss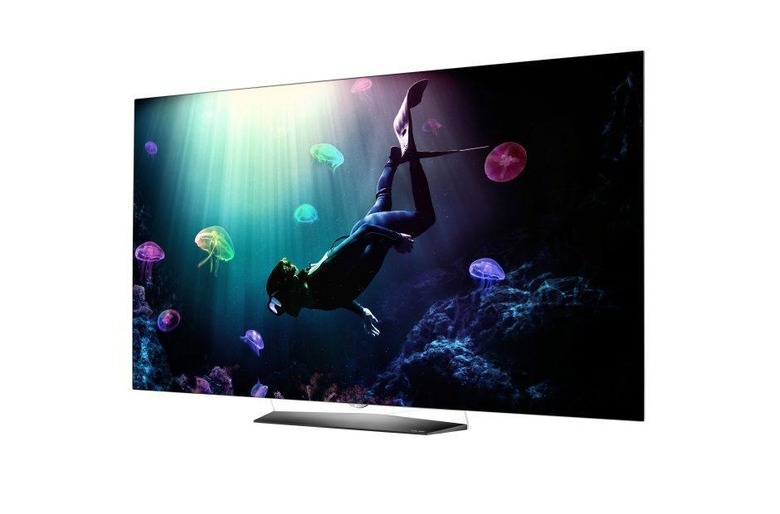 TVs are undoubtedly going to be one of the most popular items come Black Friday, but if you're looking to snag a 4K TV specifically, you might want to take a look at what LG will have on offer. The company today announced deals on its entire line up of 4K OLED TVs, which have historically been pretty expensive sets. According to today's announcement, all of the 10 TV sets in LG's 2017 4K OLED line will hit their "best price ever" on Black Friday.
There are two deals in particular that LG chooses to focus on in its announcement. The first is on the B7A 55-inch OLED TV, which will be marked down to $1,499 on Black Friday. This, LG notes, is the first time one of its 55-inch class OLED models has been discounted below $1,500, which is a fairly big deal even though it still essentially costs $1,500.
If you're in the market for something a little larger, the B7A 65-inch OLED TV might be more your speed. Usually $3,299.99, we'll see that particular set drop down to $2,299.99 come Black Friday. That represents a savings of $1,000, which certainly isn't anything to stick your nose up at.
Though Samsung is often considered to be the king of displays, LG has done a good job of holding its own lately. The company's OLED panels have received quite a bit of praise, and in 4K, they should offer a top-notch picture. As you can see, though, these sets are still quite expensive even with Black Friday discounts, but if you've been saving up for a nice 4K TV, this might be the time to strike.
All of the TV sets that are on sale this Black Friday will feature HDR as well, along with support for "all major HDR formats." This includes Dolby Vision, HDR10, YouTube VP9, and Hybrid Log Gamma. Other deals will be listed soon over at LG's website, though at the time of this writing, it looks like the Black Friday discounts aren't live just yet. LG's Black Friday sale on 4K OLED sets will kick off on November 19 and run until November 27, and you'll be able to pick one up at any of LG's authorized retailers.