LG: No 3rd Nexus 5, Watch Urbane 2nd Ed still coming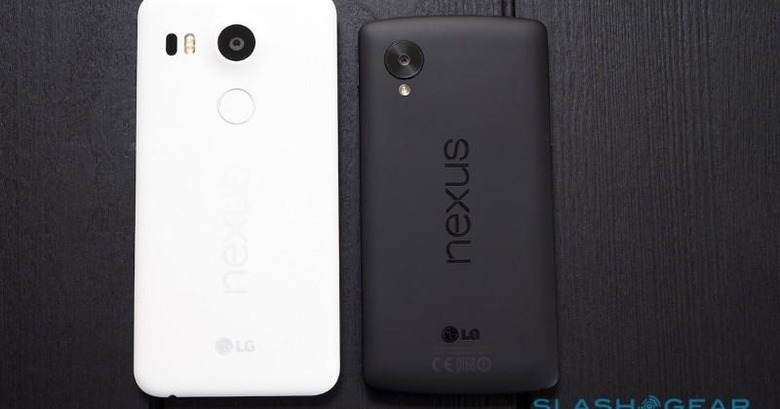 Nexus devices have been made by quite a number of Google's partners, but none perhaps is more familiar, or perhaps more favored, than LG. It has, to date, made three Nexus smartphones, the Nexus 4, the Nexus 5, and the most recent Nexus 5X. Those who have preferred the Korean OEM's more budget friendly spins might be disappointed that LG has, more or less, formally said it won't be involved in the next Nexus smartphone. As an unrelated consolation, however, it promises that the Watch Urbane 2nd Edition hasn't been canceled. At least not yet.
LG would prefer to focus its resources on the LG G5, instead of splitting it with yet another high-profile smartphone. This seeming sacrifice of other parts of its business to focus on the G5 seems to be a new outlook within the company. It is in the process of whittling down its smartphone lines and, at MWC 2016, even pushed out the LGU+ network out of the showroom floor. While LG isn't exactly in the red like Samsung, it is also struggling to make ends meet in its smartphone business, calling for some rather drastic product management changes.
And if given a choice between an LG G5 or another LG made Nexus, the OEM will naturally go where the money is. LG has never been shy about expressing how Nexus devices aren't really money makers. They are produced in limited numbers and aren't always priced for profit. And now another aspect comes into play. Any Nexus device will be first thought of as Google's even before the real manufacturer's name comes up, if at all. That said, LG is quick to say that it is happy with its special relationship with Google in the Nexus program but, for now, it is taking a hiatus.
Another thing that has taken a forced leave was the Watch Urbane 2nd Edition. The good news is that the smartwatch might comeback in the second half of the year. That wearable was expected to be a hit because of its classic design, Android Wear functionality, and LTE connectivity. In fact, it was made into the poster boy of Android Wear's new LTE feature. Sadly, it was abruptly pulled from the market, even before it actually reached most stores, due to issues with the display. LG plans on bringing it back, though hasn't given any clues on expected changes. It will still be running Android Wear, though, as its plans for webOS smartwatches, like the first Watch Urbane LTE, have reportedly been shelved.
VIA: CNET