LG Nexus 5 2015 now leaked in black but with only 2GB RAM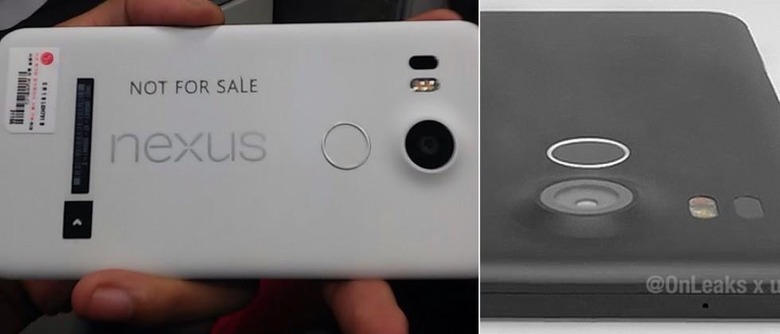 Both IFA 2015 and Apple's large keynote event are over. While the new iPad Pro, Apple TV, and iPhone 6s are still starting to sink in, the mobile world is ready to move on to the next big thing: Google's new Nexus smartphones. We've already seen leaks of LG's version of the device but now we're getting a slightly different deviation. A black Nexus 5. That, however, might not be the most notable part of this leak, which is the remote possibility that it will only have 2 GB of RAM.
The LG-made Nexus 5 that we've seen before sported a white back and a black front, which isn't actually that unusual as far as Nexus devices go. The current Nexus 5 actually came in black, white, and even red back colors. This latest photo, which is claimed to have come from an internal slide for a Korean company, pretty much matches the same design, except in black. There's still that same camera mound on the back. Notable, however, are the dual front facing speakers. Definitely a first for an LG Nexus.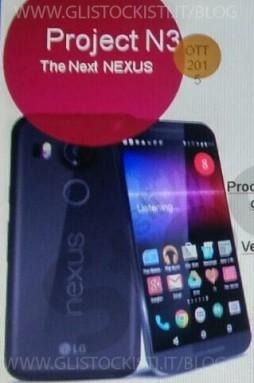 The slide does bear some potentially bad news, however. According to the leak source, the specs for this Nexus 5 also matched what we've heard so far except for one detail. Instead of 3 GB RAM, which would be an upgrade, it has only 2 GB, the same as the current Nexus 5. The rest of the specs line up, however, like the 5.2-inch Full HD screen, Snapdragon 808, and 32 or 64 GB storage size options.
It will definitely be disappointing if the LG Nexus 5 2015 did come with this amount of RAM, even if it were just an incremental and budget-friendly update. That said, the slides might be based on old data, like "Project N3", probably referring to the fact that this is LG's 3rd Nexus. Or it could be just a poorly done document, with the "5" in "2015" left dangling, which leaves open the possibility of a simple clerical error.
VIA: Androidworld.it