ZTE mystery tablet V66 revealed via FCC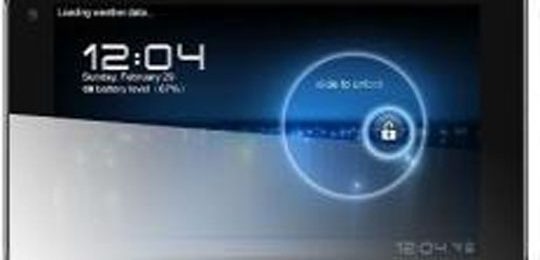 The FCC has revealed a bit on ZTE's upcoming strategy in the mobile department, notably with a 7-inch tablet that looks to be running Android 3.0 Honeycomb. Android is certainly running on this device tentatively titled ZTE V66, and it's definitely got Bluetooth, and not one whole heck of a lot else has been dropped in this newest leak but the image. What we've heard in the past, on the other hand, is that this device is coming to the market with a 1.2GHz dual-core processor (likely Texas Instruments OMAP in kind) and a 7-inch 1200x800 pixel resolution display.
This device has been tipped to be coming out on Verizon's network with 4G LTE intact, this making it the first 7-inch LTE device on the market – just so long as it comes out before the Samsung Galaxy Tab 7.7 this spring. The image above indicates that this tablet is refined up to a point where it can be tested and soon sent out as review units with a release soon after. Whether or not it will actually be released on Verizon is still not know, but it does appear likely given the amount of ZTE that's been coming to big red lately.
The price is still a mystery, as is the release date, but we're guessing that this tablet will be coming in right at or around $300. This puts it in range with the upcoming ASUS MeMO which thought it has much more powerful specs will be released for a mere $249. This device will likely be showing up next month in Barcelona where we'll be sending you some hands-on looks at it straight from the events themselves. Seeya there!
[via Android Community]