LG Mobile device to feature Intel's Mooretown Chips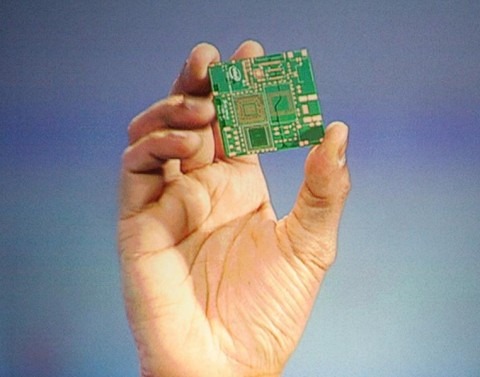 We've seen a working prototype demonstrated by Intel few months back, we know it's just a matter of time Intel will put the next generation Moorestown technology in good use. Today at MWC 2009, Intel has announced the next generation mobile Internet devices (MIDs) hardware platform, codenamed "Moorestown" and an integrated Linux-based OS, Mobiln V2.0 to be featured in the upcoming LG handheld devices.
The new Moorestown's System on Chip built around the 45nm Intel Atom processor core with integrated graphics, video and memory controller, and can operate in reduce power consumption rate of 10 times smaller than current Atom based MIDs. The platform works in conjunction with "Langwell" I/O hub, designed to support connectivity with cutting-edge wireless, storage and display components. Intel and LG will work together to build these devices, along with a version of the Linux open-source system, Mobiln V2.0, mobile app to be integrated with the new chipset.
Delivery date and product Information were not disclosed by LG at this point. LG is expected to be one of the first Moorestown design to hit market, predicted by 2010, said the chipmaker.