LG Minibeam projectors welcome two new family members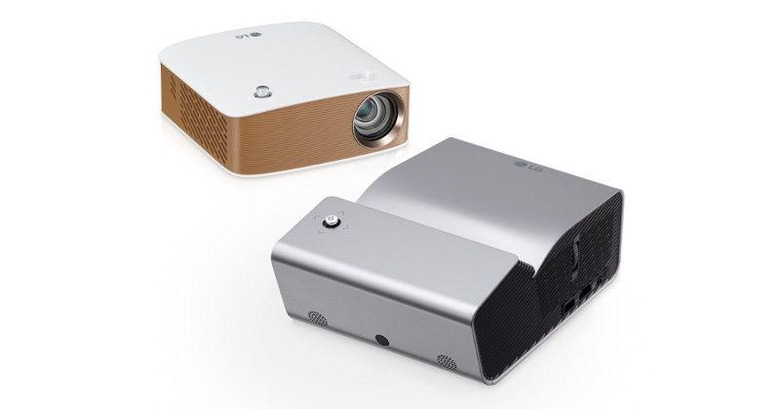 Gone are the days when projectors were big, cumbersome boxes that had to stay put on tables or mounts. These days, you can set up an impromptu business presentation or movie viewing anywhere and everywhere (provided the lighting allows it). LG has been at the forefront of this mini, ultra short thrown projector age with its Minibeam product line. And today, it is inducting two new members to its fold, the super bright PH450U and the super portable PH150G.
The most critical feature of projectors, old or new, big or small, is their brightness, which determines when and where the can be used. The brighter the ambient light, the brighter the projector's output must be. Given their extremely compact sizes, however, that has been a problem for most short throw projectors.
Not so for the PH450U, boasts LG. This little box, which has a rather odd design that we'll get to soon, boasts of 450 lumens, allowing it to be used outdoors as well. The projector can cast an image 80 inches diagonally from a distance of only 13 inches and with a resolution of 1280x720 pixels (HD). The unconventional design isn't based on a whim. It can be propped up right to project videos and images on tables, floors, and other horizontal flat surfaces.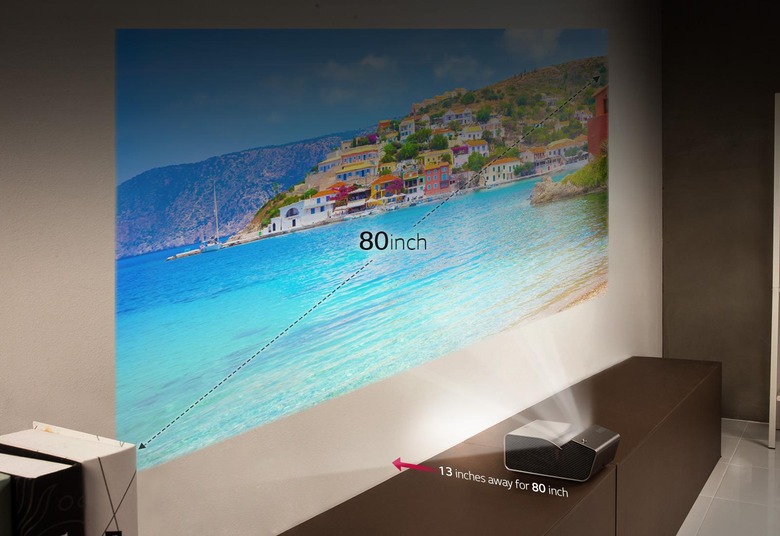 Those who might not need all that brightness but prefer a more portable package will probably fall for the PH150G instead. It does offer only 130 lumens f brightness, but makes up for it with its 1.1 lb. weight. It also has the same 720p resolution projected on a 100-inch area.
Despite these differences, the two new Minibeam projectors do have some things in common. Both are promised to have 2.5 hour battery lives and tout LG's triple wire-free connectivity, which means no wires needed to use the projector, with Bluetooth steaming for audio and Miracast for screen mirroring. Alternatively, the projectors also accept input via HDMI cables or USB.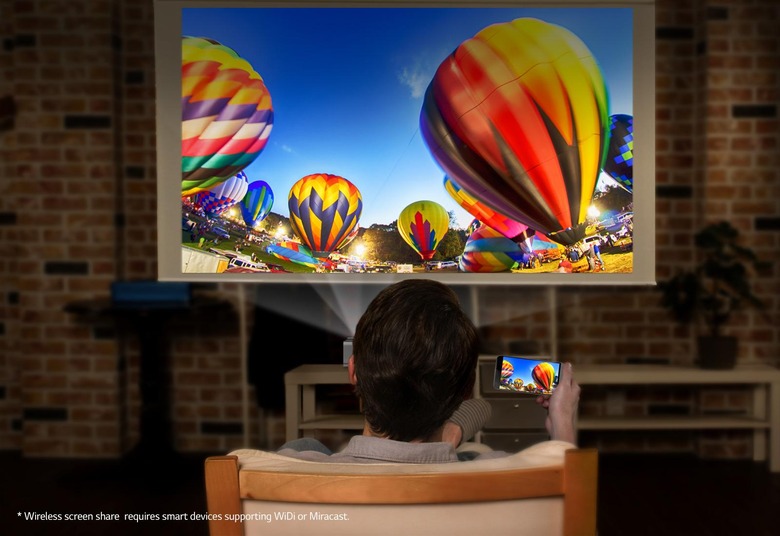 The PH450U, which comes with a TV tuner, will go on sale in September for $649.99, available from Best Buy only. A plan PH450UG will be available nationwide starting October for the same $649.99 price tag. The PH150G, on the other hand, will go for $349.99 and will hit retailers all over the US in October as well.