LG MiniBeam PF1000U projector needs only 15-inches to throw a 100-inch image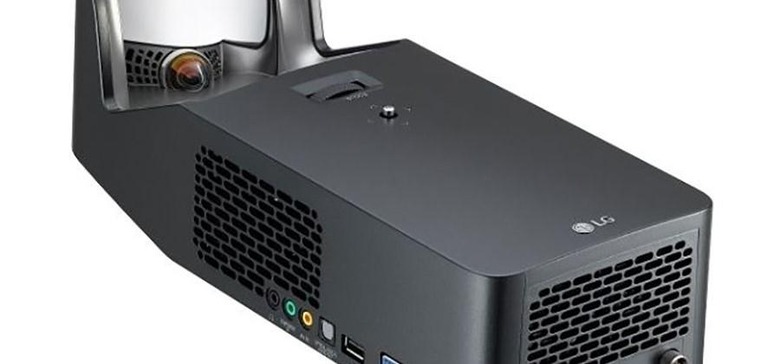 The cheapest way to get the largest image possible in your living or media room is to go with a projector and a screen. The catch is that traditionally to get a large image, you need a large space to get the projector far enough away to throw that big image on the screen. LG has a new projector called the MiniBeam PF1000U that is designed to let you have a giant 100-inch image in a very small room.
The PF1000U is a very short throw projector needing only 15-inches of distance from the wall to throw the 100-inch image. The projector looks strange and has a resolution of full HD (1920 x 1080) and a brightness rating of 1000 lumens.
That brightness rating is likely to be the projectors biggest downside to home theater aficionados. Brightness ratings are often at least two or three times as bright and some home theater projectors are even brighter than that. The PF1000U will need a significantly darkened room to maintain image quality.
Other features include integrated speakers, WiFi, Intel WiDi, and Miracast. The projector is 4.2 pounds and connectivity includes dual HDMI, VGA, USB, S/PDIF, AV, and audio jacks. LG will launch in South Korea to start at a price of about $1350 with no word on availability for other countries.
SOURCE: Liliputing