LG Lifeband Touch detailed for release in USA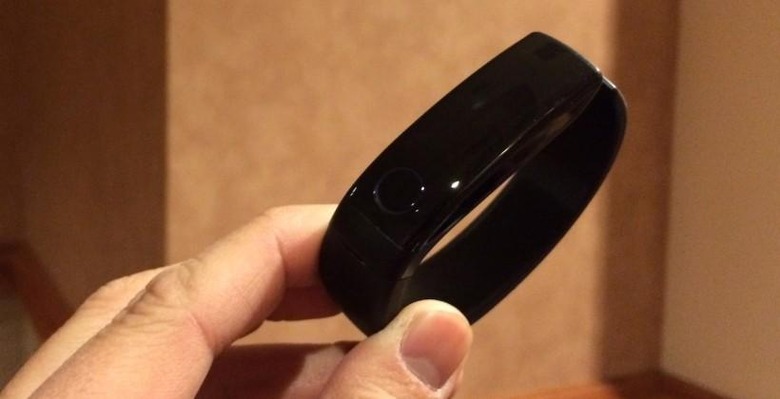 Since our introduction to LG's wearable environment earlier this year at CES 2014, we've been anxiously awaiting product release here in the United States. Today LG shows off both the Lifeband Touch and the Heart Rate Earphones in their final form, ready for release in the United States first, then abroad.
With the LG Lifeband Touch you're getting a band that goes around your wrist. This band works with a 0.9-inch OLED display with a pixel density of 128 x 32. This display is not made for playing movies or displaying full-fledged apps – instead it's made for showing letters and numbers in a very basic way.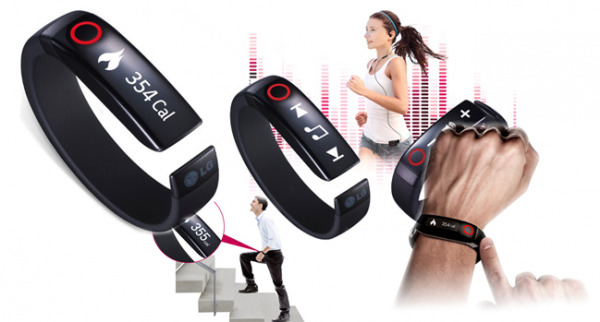 The LG Lifeband Touch connects to your smartphone with Bluetooth 4.0 – that's low-energy capable, aiming to have as little draining effect on your device as possible. Inside this band is a 90mAh battery – very, very tiny, suggesting LG has done some sort of miracle work on battery conservation. This band is 196mm (XL) / 181mm (L) / 166mm (M) and weighs in at 53.1g(XL) / 50.1g(L) / 49.9g(M) – that's three different sizes for different sized wrists.
This device will work with a motion-sensing algorithm made to give you insight on your workout plan. Inside the band are two sensors – an altimeter and a triple-axis accelerometer.
In addition to bringing the user insight into their workout plan, this band shows its user incoming calls, messages, and other alerts from a connected smartphone. This smart band also allows its user to control music on their connected smartphone.
The LG Lifeband Touch will be pushed to the United States first, starting on the 18th of May. After its initial release in the United States, you'll find it in "key markets" in Asia and Europe in the "days and weeks ahead." Pricing is not yet known.