LG Launches Tab Book Duo Windows 8 Tablet Convertible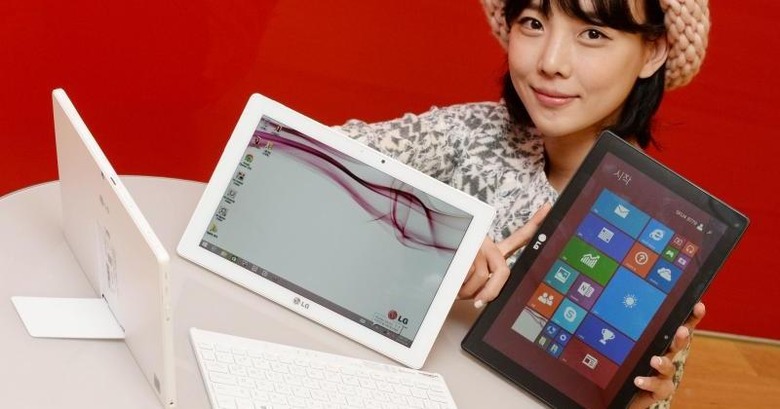 A bit unexpected, LG just revealed the latest member of its Tab Book family. Not exactly well known even among the ranks of Windows 8 tablets, the Tab Books have been around since 2013, switching from Windows to Android and now back to Windows again. This time, LG is going for thin and light, advertising the Tab Book Duo to be the ultimate portable workstation that won't burden your shoulders, arms, or hands. At least not too much.
The Tab Book Duo has two defining features. The first is its weight, or the lack of its. Alone, it weighs 530 g. That, according to LG, is just as much as a bottle of mineral water. However, the tablet does have another companion that adds a bit of weight to it. The Bluetooth keyboard add-on, the whole setup weight 792 g. Heavier, definitely, but well under a kilo.
Though practically an add-on, that Bluetooth keyboard is, in fact, an essential part of the Tab Book Duo's spiel After all, it is what will turn what is commonly a media consumption machine into a productivity workstation. The keyboard features a one-push setup button for easier connection between the two. But it can also connect to more than just the Tab Book Duo itself and can connect to other mobile devices with the same ease. Unlike a traditional laptop hybrid, however, the Tab Book Duo only has a kickstand to keep it upright, which might be a problem for non-flat or cramped surfaces
LG isn't saying much else about this tablet, other than it runs on a quad-core Intel chip, has a 10.1-inch IPS LCD screen, and runs Windows 8.1. It has both a USB 3.0 port as well a micro HDMI port. Battery is said to last 11 hours on a full charge.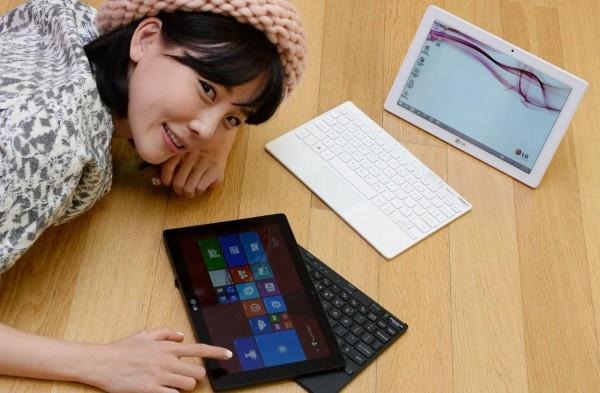 LG is selling the Tab Book Duo for 740,000 KRW, around $670. The tablet and the keyboard are available in matching white or black color choices. From December 15 to 22 will also be offered a Microsoft wireless mouse as a bonus. No word yet on availability outside of Korea.
SOURCE: LG