LG K8 V pre-orders kick off June 9 on Verizon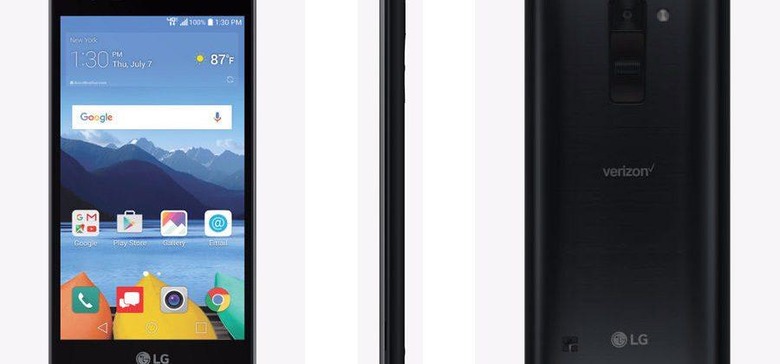 Verizon has announced that pre-orders for a new LG smartphone called the K8 V will kick off on its network on June 9. The LG K8 V is a Verizon exclusive device. The smartphone has a 5-inch HD resolution screen claiming to be one of the largest in its class. The rear camera is an 8MP unit and the front camera is a 5MP unit.
That front camera has Gesture Shot feature that activates the camera when you make a fist giving you three seconds to pose for your selfie. It also has a selfie light for taking shots in low light conditions. Internal storage is 16GB with a memory card slot supporting up to 128GB of storage.
Power comes from a removable 2125 mAh internal battery that should provide plenty of runtime and the ability to swap batteries when needed. The smartphone supports HD voice and has global roaming capability. Android Marshmallow 6.0.1 is the operating system and the smartphone uses a 1.3GHz Qualcomm Snapdragon quad-core processor.
The LG K8 V will be offered on a device payment plan at $6 monthly for 24 months. The full price of the device is $144. The official launch for the smartphone will be June 16, pre-orders kick off today. Verizon Galaxy Note 4 and Galaxy Tab 2 owners recently received the update to Android Marshmallow. Those updates were going out OTA starting about a week ago. That should mean most if not all owners of those devices can update right now. Only a couple of days before those updates launched, the Galaxy S5 on Verizon also received its Marshmallow update.
SOURCE: Verizon Wireless