LG HOM-BOT Turbo+ weds AR and security cameras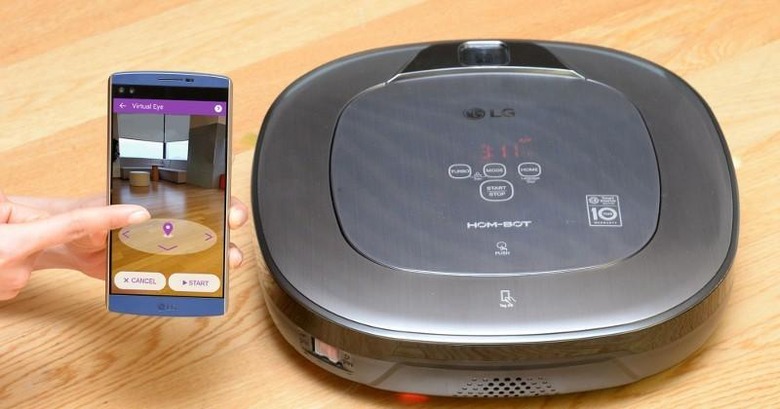 If it seems that the world of "living room" robotics have moved away from the likes of the Roomba, LG might have a word or two to say about that. Coming to CES 2016 is a trio of new vacuuum cleaners from the consumer electronics maker. And one of them is practically a smart robot. It even looks like a Roomba. What makes this cleaner different is how users can employ augmented reality to control the vacuum and the way it also doubles as a security guard as well.
That last bit might be the last thing you expect from a vacuum cleaner. But then again, after cleaning, what else should a HOM-BOT Turbo+ do? This feature, called Home-Guard, sends a notification to a paired smartphone whenever the vacuum cleaner's front camera detects movement. That front camera can also be used to show a real-time video feed of the house from the robot's point of view, in case you want to see where it's cleaning or just take a peek at your home when you're away.
The LG HOM-BOT Turbo+'s augmented reality feature is also interesting. With the companion smartphone app, users can just point their phone's camera to a certain area of the house and mark the areas where the HOM-BOT should clean. No more meticulously drawing up maps or directions. The cleaner's Triple Eye camera allows it to easily avoid obstacles and know where it has already cleaned.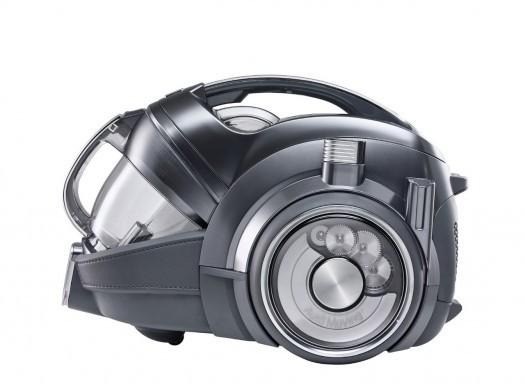 LG will also be showing off two less smart but still smartly designed cordless vacuum cleaners at CES 2016. The CordZero Canister may look like a regular cleaner body and handle combo, but, as they say, looks can be deceiving. The handle is supposedly designed after flight control sticks found on aircrafts which, in turn, are designed for maximum maneuverability without straining the wrists. The body, on the other hand, features RoboSense technology so that it follows the users around, removing the need to pull it along.
There's also the CordZero Handstick, which, like the Canister, carry their own batteries so that they can be used even in places without power sources.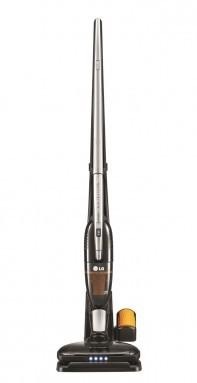 All three cleaners will be displayed for everyone to see at CES 2016 next month.