LG HDTV flagship revealed, Rubix Cube-like Airplay dock along for the ride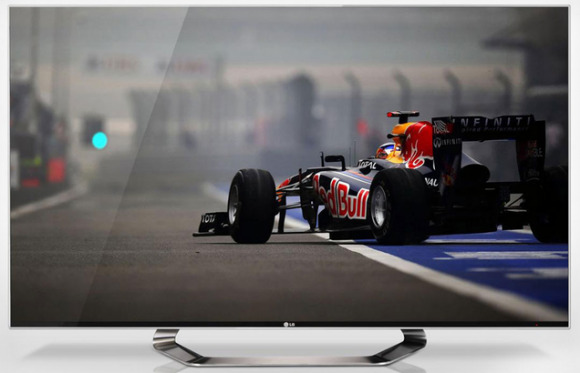 This week we're seeing the 2012 CES Innovation Awards being handed out and newsletters to those attending the conference in the first month of next year are privy to some product launches a bit early in some cases – LG's HDTV range and a lovely cubical iPhone dock are just two examples. What you've got in the televisions are some massively impressive looking models in the LG 55LM8600, the 55LM9600 and the PM9700 Plasma 3D Smart TV, the first in this list being a 55-inch display toting LG's proprietary Nano Full LED technology and an ultra-thin bezel. Next the 8600 model looks to be nearly the same set but without the special Nano Full LED tech, this meaning in the short run a slightly wider bezel around the whole rim.
The PM9700 model is a plasma style set of course with Smart TV platform aboard – this means apps galore and no less than the manufacturer's full attention when it comes to giving you hero-level support. Have a peek back at our review of the just as massively excellent Samsung UN55D800 for another glimpse of what the future holds for those wishing their television units to be intelligent. Don't forget to make sure you've got enough room to hold all that awesome in your living space.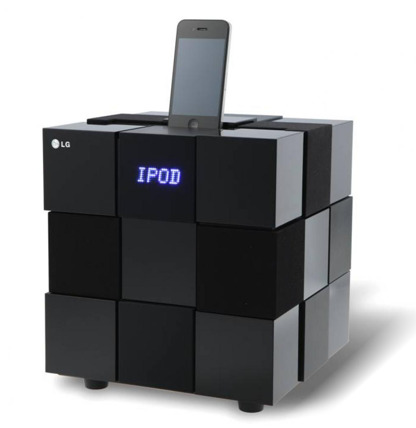 Then there's an iPod dock. Believe it or not, there's still one massively gigantic market for the creating and selling of docks that work specifically with iPhones and iPod Touches, and LG is still there right at the forefront with this lovely looking oddity – look like a Rubix Cube to you? These sides dont turn, but the top panel does slide back to reveal a place for your iDevice to sit and jam out some tunes using Airplay to do it. This device is sure to be a winner for those of you looking to make sure their dock doesn't just look like a massive speaker come early 2012 – fashion!
[via CES]