LG HBS-910 and HBS-900 Bluetooth neckband headsets to debut at CES 2016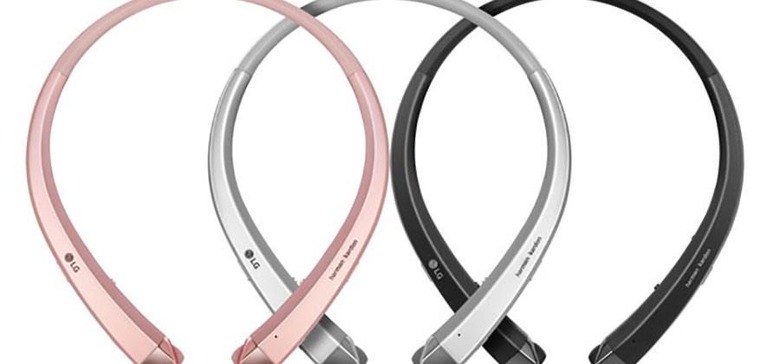 CES 2016 kicks off in a few weeks and there will be hoards of new devices and gadgets unveiled at the show. LG is showing off one of the devices that it will unveil at CES 2016 with a neckband headset that will be offered in two versions. The headsets are the HBS-910 and the HBS-900. The headsets are designed to be light and comfortably worn around the neck.
Dual microphones are integrated and positioned close to the mouth to capture the best sound for calls. The mics are able to cancel out noise for improved sound quality in noisy environments. The headsets have a Find Phone feature that will activate a sound on your phone if you lose it to make it easier to find.
LG plans to launch the product in February 2016. The headset will be offered in the US, Korea, Europe, Latin America, Asia, and other markets. We will have to wait until CES to hear all the specifics on the new headset.
LG is offering few details on the hardware or price of the headset. The single image also doesn't make it clear just how a person would wear the headset. The extra images show you would pull wired ear buds out of the ends of the neckband when you want to listen to music.
SOURCE: LG