LG GW880 Android smartphone hits China Mobile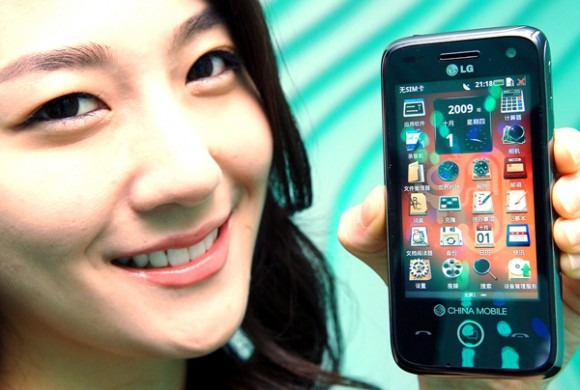 LG's second Android smartphone has been launched, the LG GW880, and Chinese Mobile buyers will be the first to get it.  The keyboard-free GW880 is presumably the same device tipped earlier this month, and has a larger, 3.5-inch 800 x 480 touchscreen than the existing LG GW620.  It also squeezes in Chinese-spec TD-SCDMA 3G connectivity, along with a 5-megapixel camera and GPS.
LG have also given the GW880 a CMMB (China Multi Media Broadcasting) TV tuner for mobile entertainment, and there's a special China Mobile App Store, presumably filled with "approved" Android apps for download.  The company seems particularly pleased with how many icons you can fit on its homescreen, boasting room for up to 24 without having to pan across to other desktop panes.
There's also Bluetooth but no mention of WiFi, which could be a side-effect of the Chinese government's temporary ban on the wireless technology.  Pricing is also unclear, and LG haven't yet confirmed whether they'll be launching a version of the GW880 outside of China.