LG Gram laptop looks to topple MacBook Air from ultra-light throne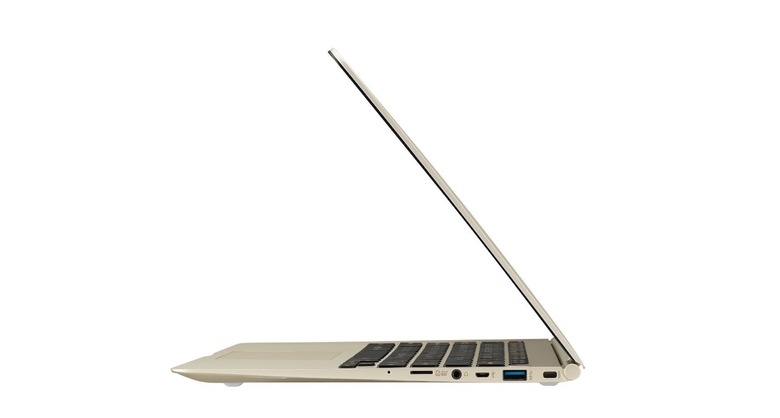 LG has just announced its first line of laptops to come to the US, and they're aiming one rival in particular: Apple's MacBook Air. Dubbed the LG Gram as a nod to just light it is, the 14-inch laptop weighs only 2.16 pounds, less than the 11-inch MacBook Air. It's shipping with Windows 10, and even better is that it has Microsoft's "Signature Series" label, which means it comes with just the pure OS and no 3rd-party bloatware.
Along with the Windows 10 features, LG is playing up the Gram as a light weight performance laptop. The computer sheds its weight with a shell casing made of plastic, a noticeable difference from the aluminum used on Apple's ilk. However, where the Gram shines is with an impressive 14-inch 1080p IPS display.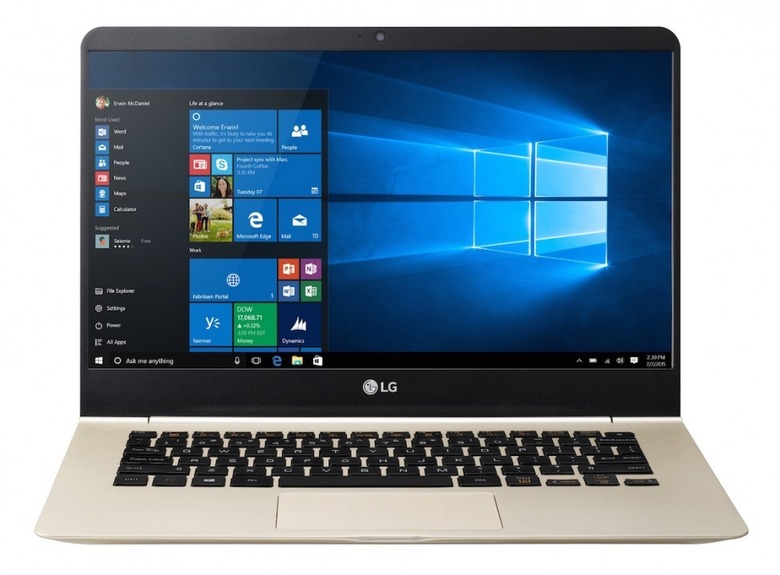 The LG Gram also remains competitive with its price, starting at $899 with an Intel Core i5 processor, 8GB of RAM, and 128GB of storage. That, however, is for a 13-inch model. The two 14-inch models come with a Core i5 and 128GB of storage for $999, or a Core i7 and 256GB of storage for $1,399.
Users will find the Gram comes with two USB 3.0 ports, a HDMI port, microSD card reader, and a microUSB port. Oddly missing, however, is a backlit keyboard and a SD card reader. LG says the Gram has a battery life of up to 7.5 hours, however that may not reflect real-world conditions, especially since the chips are Intel's 5th generation Broadwell, and not the new Skylake processors.
Then again, 7 hours or so is usually plenty of time to handle most daily computing tasks, and combining that with a great display, this could be a great travel-ready Windows 10 machine. The Gram goes on sale today, and is available at Microsoft's online and retail stores, as well as from Amazon.
SOURCE LG