LG gram 15 laptops are ultralight, 0.7" thin, and feature USB-C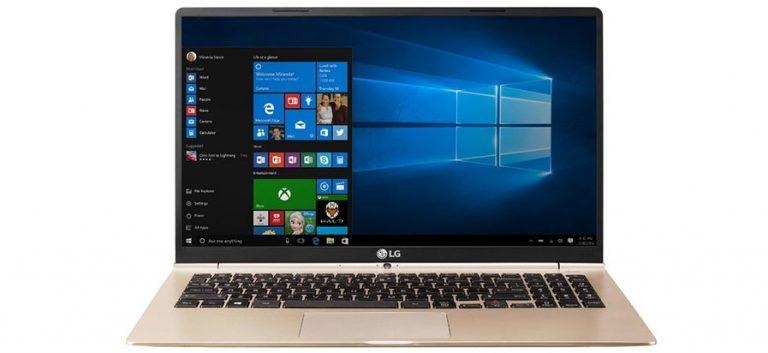 LG has announced the launch of its LG gram 15 laptop series, bringing its ultra-slim high-performance laptops to the United States. The series is comprised of two 15-inch models, both said to be "perfect for the everyday user." Despite having a 15.6-inch display, the laptop weighs only 2.2lbs and measures in at 0.7-inches in thickness. These two laptops join the maker's 13-inch and 14-inch ultra-lightweight laptops.
The LG gram 15 comes in Intel Core i5 and i7 varieties, both measuring 0.7-inches thin and featuring up to 512GB of storage, as well as up to 8GB of RAM and Windows 10. LG has added a USB-C port to the laptops, the same port found on the new MacBook, HTC 10, and some other devices. As well, the laptop also has a USB 3.0 port, micro USB, and microSD card slot, as well as HDMI for video.
Other features include a 16:9 aspect ratio 15.6-inch display with a Full HD 1920 x 1080 resolution; LG promises it offers a "lifelike" experience and is tailored for watching videos, featuring the maker's IPS tech and wide-angle viewing. The bezel around it is thin and unobtrusive.
LG boasts a trio of features including "Instant Booting" for starting up the system immediately, "Reader Mode" that reduces blue light for nighttime viewing, and "Movie Mode" with vibrant colors for watching movies. Finally, the laptop has a dedicated numpad and 7 hours of battery life.
Said LG Electronics USA's VP of Marketing David VanderWaal:
LG is building on our expertise in consumer electronics as well as our proven leadership in both technology and design innovation to deliver our best laptops yet to U.S. consumers. With the LG gram 15 series, consumers will experience a full 15-inch screen size in a slim, lightweight laptop without sacrificing performance, speed, or the ever-important connectivity options.
The LG gram 15 Intel Core i5 model will start at $1,099, and the LG gram 15 Intel Core i7 model will start at $1,499.