LG GD910 3G cellphone watch coming to CES before European launch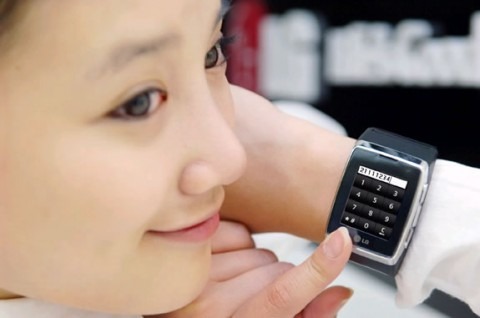 LG have confirmed that their 3G cellphone watch, the LG GD910, is going into production.  The concept was originally demonstrated as a concept at CES 2008 in January, but will be among the products on-show by the company at CES 2009 next month.  In addition to 7.2 Mbps HSDPA compatibility, the GD910 has a 1.43-inch touchscreen and a front-mounted camera for video calls or still/video capture.
The metal casing and curved glass create a body just 13.9mm thick, and if you're not keen on prodding at the display then you'll be pleased to hear that the GD910 supports voice-dialling and speech recognition for TTS (Text To Speech) composition of text messages.  It's also waterproof, has a speakerphone and an MP3 player. 
Happily there's also Bluetooth, hopefully with support for dial-up internet access profiles.  That way you could forget carrying around a USB 3G modem and instead tether your laptop/MID/UMPC/netbook to your cellphone watch wirelessly.  The LG GD910 will go on sale in Europe sometime in 2009, price and precise date unknown.
[via SlashPhone]