LG GC990 Louvre 12.1MP touchscreen featurephone unveiled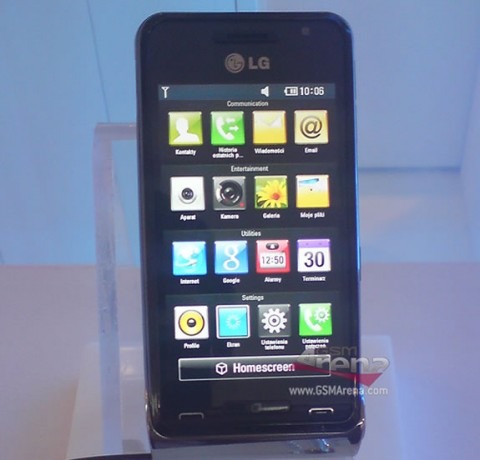 LG's latest super-snapper cellphone has broken cover, and from the spec-sheet at least you'd think this was the handset to quash all point-and-shoot digicams.  The LG GC990 Louvre is tipped (despite LG's own denials; see after the cut) to launch later on in 2009, taking the place of the existing LG GC900 (aka the Viewty II), and brings with it a 12.1-megapixel camera with Schneider-Kreuznach optics, Xenon flash and what the company suggests is ISO 3200 sensitivity.
Call us terrible skeptics, but we're wondering exactly how much noise will be in images at those sort of ISO levels; this may be a case of "just because you can, doesn't mean you should."  Elsewhere the camera can be re-purposed as a camcorder, grabbing 720p HD video at 30fps.  Like the iPhone 3GS it supports touchscreen-controlled focus and GPS geotagging, and LG are claiming zero shutter lag too.
Elsewhere there's a 3.2-inch 16:9 aspect touchscreen with the company's S-Class UI, WiFi and Bluetooth, together with DivX and Xvid playback plus TV output.  It can also stream media to and from other DLNA compatible devices.  The phone was demonstrated by LG's Korean arm at a product expo, but according to the company is a concept rather than a model destined to hit shelves:
"The GC900 or 'Louvre' mobile phone from LG, is a great example of the type of mobile technology innovation LG is developing. This is a concept model only however, and as such there are no confirmed plans to bring it to market. As we have further details on our camera-phone portfolio or other mobiles, LG will provide information on where and when they will be available to consumers." LG statement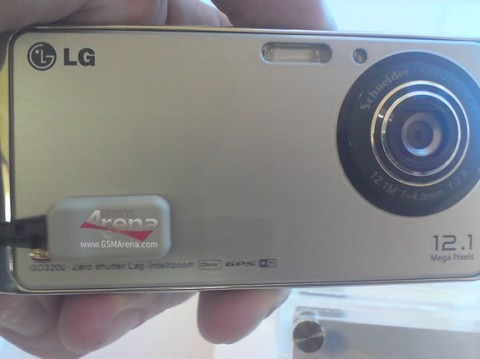 [via SlashPhone]