LG G7 ThinQ leaked up closer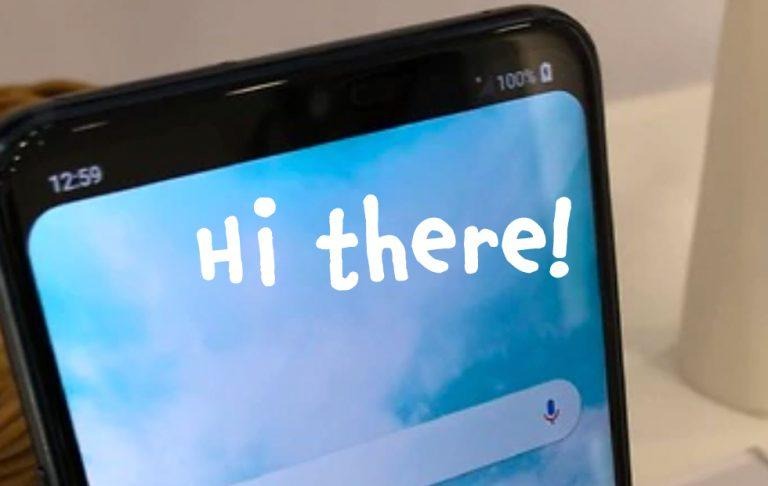 A number of photos have leaked showing the next LG flagship smartphone, the LG G7 ThinQ. While the name is... bonkers... the device seems to roll right. This smartphone has a case on it to disguise its full body, but the basics appear to be all in place, including a massive full-screen frontside. With a notch, of course, just like basically every other hero smartphone this year seems to have.
This device is tipped by TechRadar to have a 6.1-inch display that covers the vast majority of its front side. The device has a set of sensors and/or cameras up front jutting out into the device's display, not unlike that of the first Essential Phone, or the OPPO R15. Then there's the branding.
This device has the name "ThinQ" much like its immediate predecessor, the LG V30S ThinQ. Both devices seem to be attempting to lead consumers into their grander smart device web – that being one with LG Smart and Connected Appliances aplenty. There's even an app! It's called the SmartThingQ app, and it works for both Android and iOS.
The device you're looking at right this minute was tipped to come with an "AI button" similar to that of the Samsung Galaxy S8 and S9. Samsung's button is a Bixby button because Samsung's AI assistant is called Bixby. This button from LG is... similar, probably.
We've seen leaks of this device before – a couple that showed the device without the casing. There, though, device details were ever-so-slightly more scant. According to rumors this week, inside this device we'll find a Qualcomm Snapdragon 845 and 4GB of RAM. Shocker and surprises to us all! This device was rumored this past week to be coming inside the next two months – probably in May. Keep your eyes peeled and glued to SlashGear for more details as they arrive!