LG G7 ThinQ: What you need to know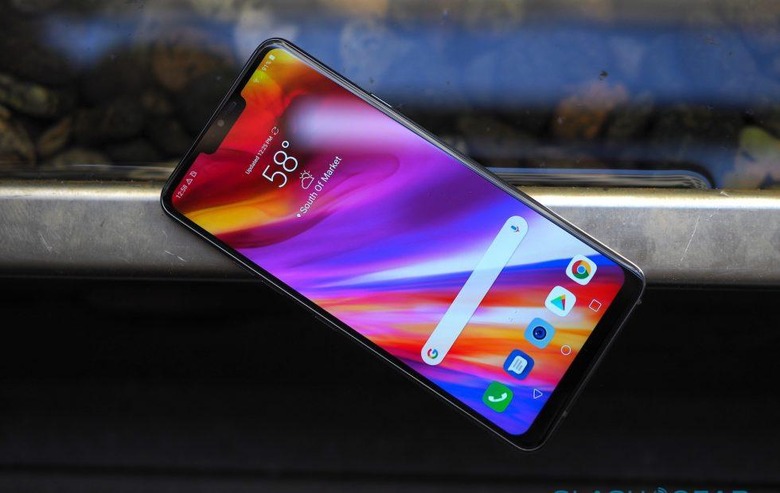 The LG G7 ThinQ was a poorly-kept secret, but the bigger question is how this new Android phone fits in with the rest of LG's range and the smartphone segment as a whole. It's not short on buzzwords, certainly, with LG name-checking AI and promising tech to keep audiophiles, photographers, and even notch-haters satisfied. Read on for what you need to know.
The notch is optional
If there's one smartphone trend which has generated the most ire over the past twelve months, it's display notches. The iPhone X arguably started things, but since then we've seen several phone-makers wade in with notched touchscreens of their own. And, while there are some who decry this as a misguided aesthetic decision, in reality it's a technical compromise made in the attempt to balance minimal screen bezels with the components that simply have to fit somewhere on the front of your phone.
Even with that excuse, for some the notch is simply too much to bear. Happily, the LG G7 ThinQ offers a way to avoid it, if you're really turned off by the shape. Head into the settings and you'll find the option to make the top a clean black bar, effectively masking the notch altogether.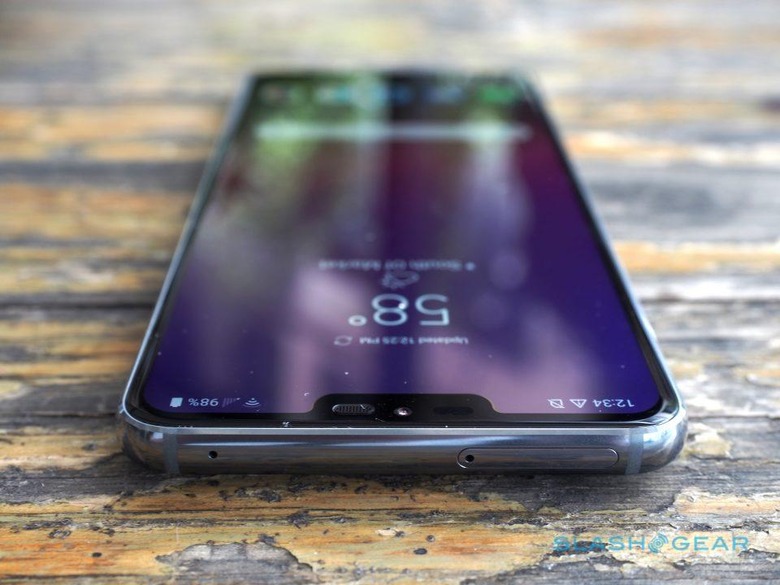 Arguably more fun, though, are the G7's options for making the notch more funky. If you don't mind drawing attention to it even more, you can set the "horns" flanking the cut-out to different colors, including a rather striking rainbow. After all, if you've got it, you may as well flaunt it.
The camera remains the biggest differentiator
In many ways, the G7 ThinQ's specifications are 2018 smartphone by the numbers. Qualcomm's Snapdragon 845, a couple of rear cameras, and a sizable display that relocates the fingerprint scanner to the back are nothing especially new. Still, LG does have one crowd-pleaser.
Where the Galaxy S9+ packs a regular camera and a telephoto lens, while the Huawei Mate 10 Pro combines a color sensor with a monochrome sensor, the G7 ThinQ goes a different route with its second camera. Both have 16-megapixels, but one is a regular lens and the other a wide angle. In fact, you get a full 107-degrees coverage from it.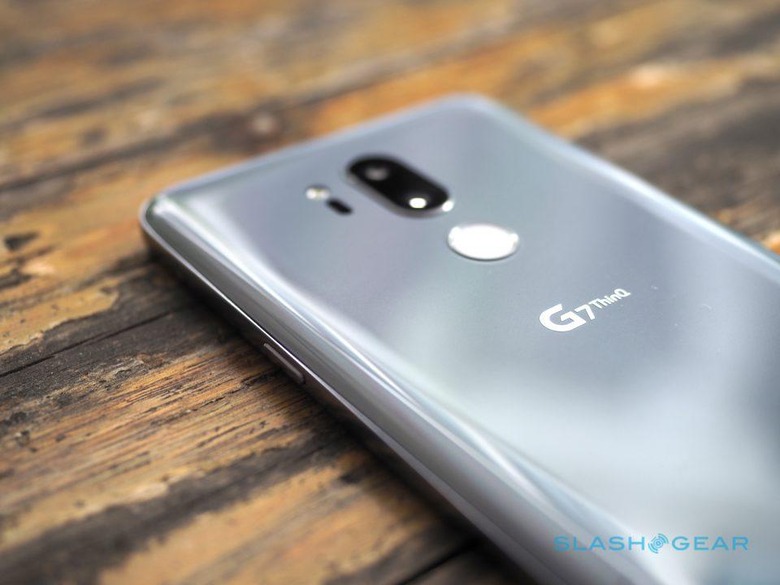 It's something LG fans using the past couple of generations of V- and G-Series phones have particularly enjoyed, and anybody who has tried to fit sizable crowd scenes or their sightseeing endeavors into the frame will probably approve. It does mean that you're left with a digital zoom if you want to get in closer, mind.
Audio fans may have found their next date
LG has been leaning hard on audio tech for the past few generations of smartphone, and the G7 ThinQ builds on that solid reputation. For a start there's the latest Hi-Fi Quad DAC for better sound reproduction through headphones. You get DTS-X 7.1 surround sound support, too, though you'll probably need an adapter since LG has dropped the 3.5mm jack.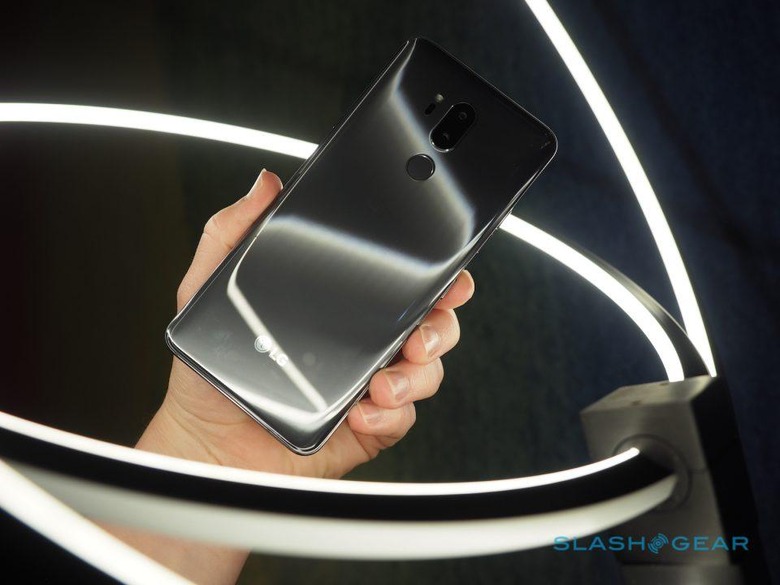 Even if you're not plugging in headphones or speakers, though, the G7 ThinQ has something for you. LG has taken advantage of the fact that its new smartphone is IP68 sealed against dust and water to effectively turn the inside of the chassis into one big resonator. It's calling the system Boombox, and it makes for a noticeably louder speaker. Not, certainly, the most pristine audio reproduction you're ever going to hear, at least at top volume, but definitely louder than an iPhone X or Galaxy S9 can get.
LG is on the Artificial Intelligence train
You apparently can't be taken seriously in the smartphone space this year if you don't namecheck AI, and so the G7 ThinQ arrives laden with buzzwords. The camera app gets an AI CAM mode, for instance, which can spot the scene it's faced with and adjust the settings to suit. It'll suggest possible filters in real-time, too, depending on what the machine learning figures is best for each shot.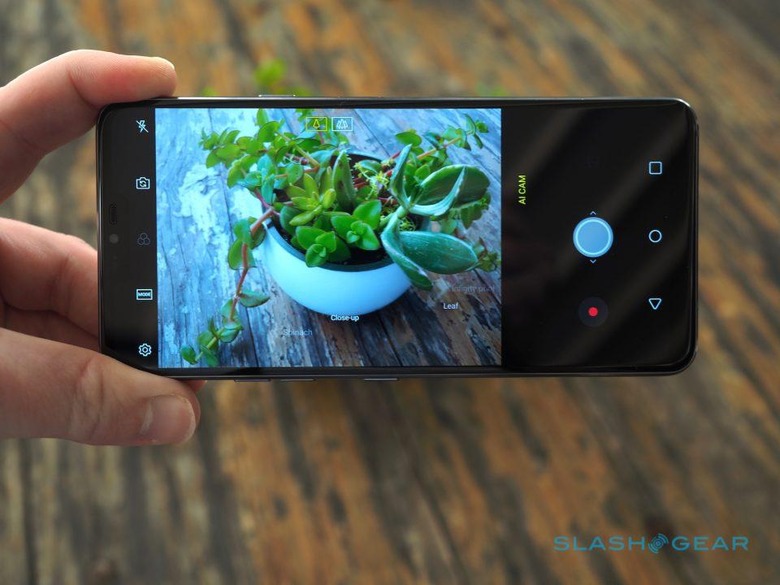 That's all well and good, but really there's not much here that we haven't already seen from other phone-makers. LG does say it has a special team – distinct from those responsible for Android updates and security patches – working on future artificial intelligence updates, and a new AI Pack is already on the timeline. All the same, it's hard to get excited about what still feels like more me-too branding.
It's not a Bixby button, but it's almost as bad
LG couldn't quite stop itself at filling the G7 ThinQ's software with artificial intelligence: it had to dedicate some hardware to it, too. There's a dedicated button on the side of the phone, tasked solely for launching the Google Assistant. Rather than saying "Ok Google," you simply hold down the key and speak.
Like Samsung's Bixby button, there's no way to remap it to launch another app or feature, which is frustrating. It's also a fairly odd direction for LG to take, considering one of the other big selling points for the G7 ThinQ is its far-field microphone system. Twin mics with noise cancellation deliver more than sixteen feet of range for voice commands, LG says, meaning you could feasibly use the G7 as a makeshift Google Home.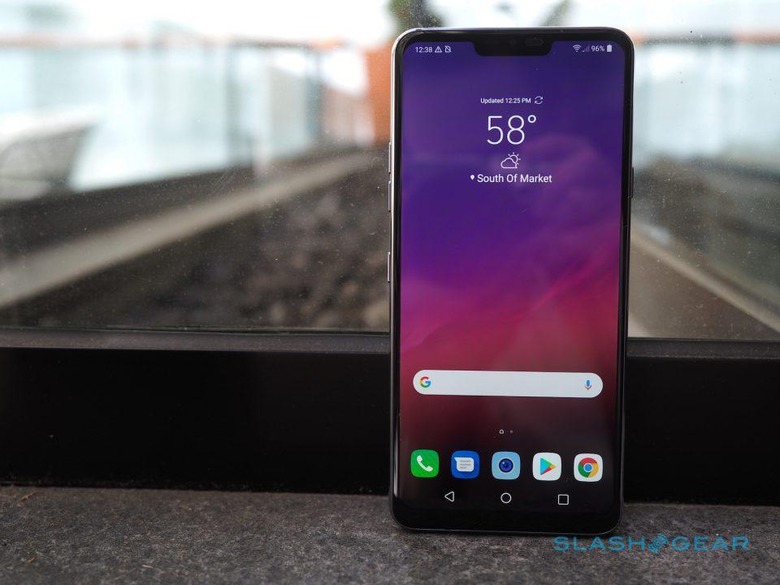 Wrap-up
The G7 ThinQ falls into a somewhat awkward space in LG's line-up. On the one hand, it's clearly more advanced than the G6 from last year. On the other, it arguably shares more in common with the V30. Yet it doesn't really push ahead of what Apple, Samsung, Google, and others are doing.
That's likely to be reflected in the price. LG says the G7 ThinQ will launch in the same sort of space that the G6 did, which likely means a roughly $650 price tag. We'll know for sure closer to its arrival on carrier shelves at the beginning of June.