LG G6 said to be dropping the G5's modular design [UPDATE: Statement]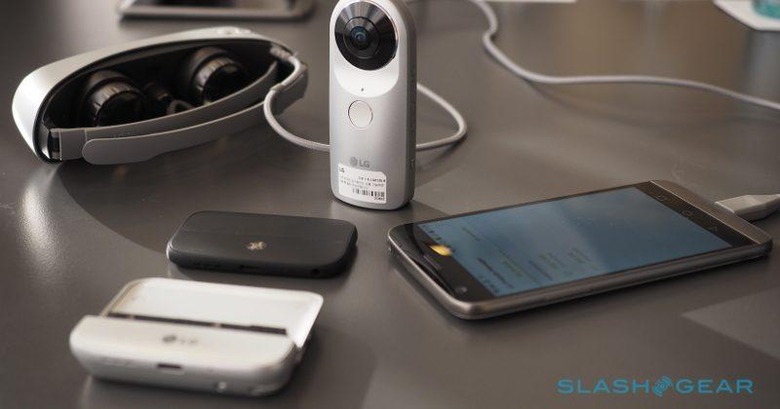 Earlier this year, LG released its G5 smartphone, the best execution we've seen thus far of the modular phone concept. Unfortunately for the manufacturer, the device just didn't sell well, failing to lure buyers with its range of add-on modules like physical camera controls, improved speakers, and a 360-degree camera. A new report out of Korea says that, because of this flop, the G6 will return to a standard, integrated smartphone design, in turn dropping support for modules.UPDATE: Ken Hong, senior director of global communications, LG has provided the following statement on the modular design, "We're still looking at all the angles so any discussion of the future of modularity is completely speculative since no decision has been made."
While the G5 certainly featured some outside-the-box thinking, Electronic Times' industry sources indicated that LG has come to the realization that users were turned off by the idea of needing to swap out modules to take full advantage of the phone's different features. There's also the fact that the modules were fairly pricey, such as the 360 camera, VR headset, and Bluetooth headset costing $200 each.
The report notes that while LG spent several years coming up with the G5's modular design, the company now wants to release a device that will meet users' expectations, instead of taking an ongoing risk and offering features that won't be used.
The trade-off to this thinking, however, is that LG will essentially be making the G5's modules obsolete after less than a year, potentially upsetting existing customers. The company has previously hinted that it's not done experimenting with modular design, and that the G5's modules would be supported by a future device, but this new report seems to question those statements.
SOURCE ETNews