LG G6 rumored with glass back for wireless charging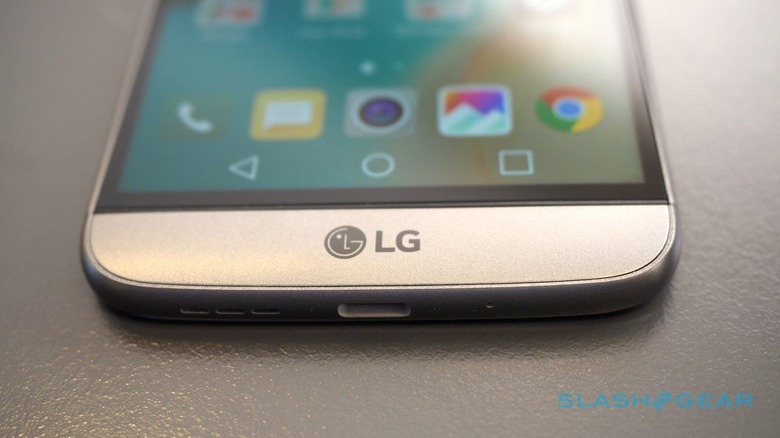 Shortly after a set of renders gave us some idea of what the LG G6 might look like, we're hearing a new rumor that changes things up a bit. According to ETNews, the G6 will have a glass back when it arrives next year, following in Samsung's footsteps with the Galaxy S7. Going with a glass back would be a first for the G-series, which has received new backplate materials for a few releases now.
The G4, as many of you will remember, had a plastic back, while the G5 had a metal back. Going with glass in the G6 could do something to give the phone more of a premium flagship feel, but there's more to this decision than just revamping the look of the device. LG is said to be considering a glass back so that it can include wireless charging as a G6 feature.
Wireless charging has been present in other Android handsets for quite some time now. Samsung specifically has made its phones wireless charging capable ever since the Galaxy S6, and now it sounds like LG doesn't want to be left out in the cold. Assuming that's true, then it's easy to imagine a G6 with a glass back, as metal backs make wireless charging difficult.
However, using a glass back on the G6 could have a couple of drawbacks. It more than likely means that LG will have to ditch removable batteries, which continue to be a staple of the G-series as other manufacturers opt for sealed batteries instead. It would also mean that the modular design of the LG G5 would go the way of the Dodo, but that never really panned out in the first place.
For now, we're waiting on LG to actually reveal the G6, something which is said to be happening at MWC 2017 in February. As always, take this with a grain of salt and don't take anything you hear of the G6 as official until LG actually confirms it. We'll find out if these glass back rumors are true soon enough, so stay tuned.
SOURCE: ETNews