LG G5 U.S. launch date set for early April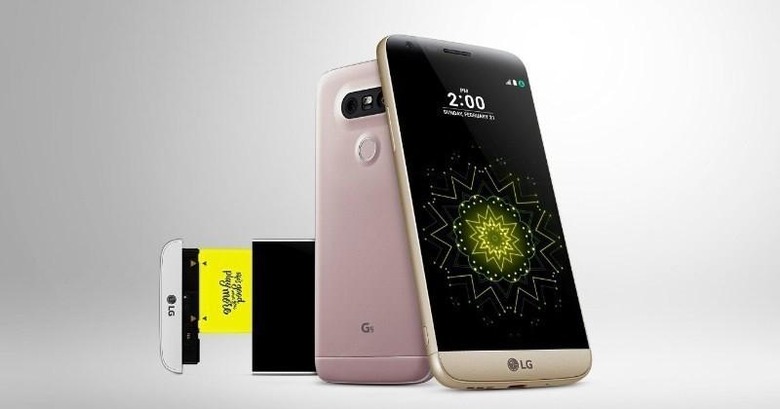 LG may have revealed its G5 flagship a few hours before Samsung, but it will be launching its hero smartphone much later. Samsung has already begun the rollout of its Galaxy S7 and Galaxy S7 edge in the US. LG, on the other hand, is announcing that the LG G5 will only be landing in stores sometime in early April, no specific date given. It won't be arriving alone, however, as the "Friends of G5" modules and accessories will also be hitting stores around that time.
The LG G5 will undoubtedly be one of the most talked about smartphones this year. Aside from containing the usual assortment of high-end hardware, the G5 has one special ability that no consumer smartphone has to date. It makes the dream of the modular smartphone real, or at least some part of it. The removing bottom edge makes room for some attachments, which LG amusingly calls "Friends of G5", to enhance the smartphone experience.
The modules include a CAM PLUS that adds dedicated physical controls for using the dual lens main camera. There's also a Hi-Fi Plus DAC module, with Bang & Olufsen's mark no less. This one, interestingly can be used standalone with any computer as well. More such friends are coming, promises LG, like a controller for a Parrot drone.
Not all Friends of G5 physically connect to the smartphone, however. The LG 360 CAM, for example, wireless communicates with the G5 for a 360-degree shot, perfect for virtual reality. And it just so happens that LG also has an LG 360 VR headset just for that.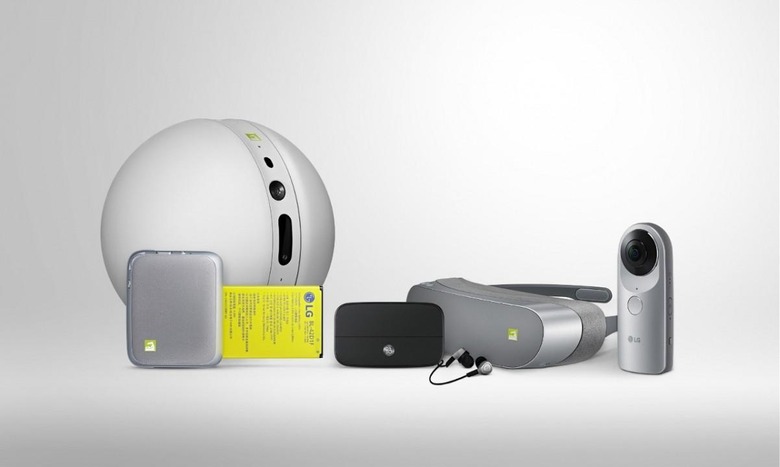 LG isn't starting the pre-order period yet, but it is giving interested buyers a reason to keep tabs on that date. For a limited time, it will be offering a free battery and a charging cradle for that battery for anyone who pre-orders the LG G5. Perhaps it would have been more interesting if they threw in a 360 VR instead. Pricing details haven't been revealed yet as well, but LG promises to do so in the weeks before the G5's launch.