LG G5 prototype is up for sale in Dubai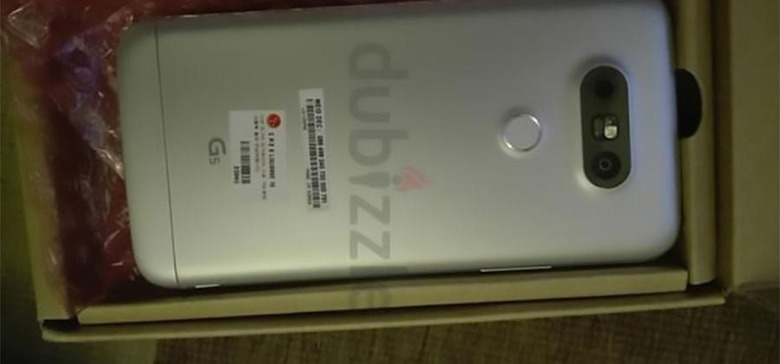 There have been plenty of leaks about the LG G5 smartphone ahead of its official unveil. So far, we know that the device is supposed to have an always-on LCD display. We've also seen some images of a prototype device leak that were crammed inside some sort of ugly, blocky case. Comparing the images in the previous leak to the images, you see here that claim to be an LG G5 prototype that is for sale and there are some similarities, but some differences as well.
We could chalk these slight differences up to changes as the G5 was developed, or it could mean that one or both of these devices are fakes. The prototype images seen in the case a late last month shows a device that doesn't appear to have a raided bump around the fingerprint sensor. The images of the device for sale in Dubai clearly has a raised area around the sensor.
The camera in the Dubai unit looks similar, but a bit different from the previous prototype images we've seen. It could simply be a change in the area that surrounds the camera. The person with the G5 prototype in Dubai is asking 2500 Dirham, which is about 608 euros. The seller claims that the prototype was imported form the US and gives no specs for us to look at.
LG plans to unveil the G5 in Barcelona February 21 meaning we only have days before the smartphone will go official. I'd wager you can buy a new and official device for similar money to this prototype and be guaranteed it's a legit and working smartphone. Previously leaks did talk about the dual cameras on the rear expected to allow users to refocus images if wanted after the picture is taken.
SOURCE: Nowhereelse