LG G5 "Lite" with Snapdragon 652 is real but still coming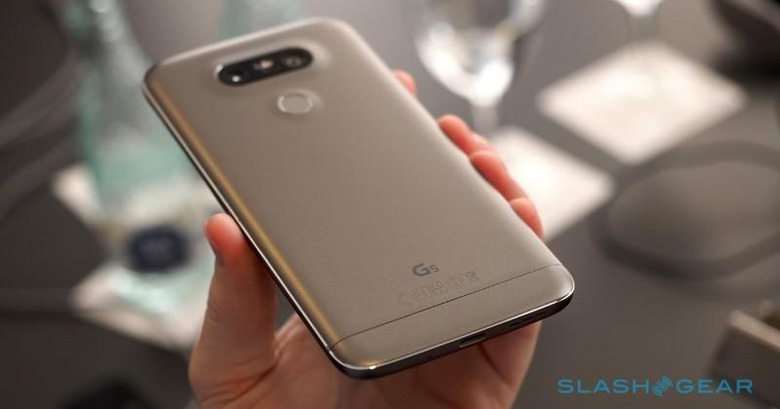 Considering the past two years, it's not actually surprising for LG to put out different smartphone models all bearing the same name as its flagship but with specs all over the place. What is rather unusual, however, is for it to have a flagship variant that differs only in CPU and RAM. But that is precisely the case with the so-called LG G5 "Lite" that will be making its way, perhaps exclusively, to Latin American markets. Similar in almost everything else, this variant differs by running on a Snapdragon 652 instead of the 820.
Unlike Samsung, LG and Qualcomm haven't been coy about the processor running inside the LG G5. The Snapdragon 820 is sort of Qualcomm's Hail Mary after the disastrous Snapdragon 810. So far, things do seem to be going well for this particular chip, except when price is concerned. A faster and more advanced chip naturally translates to a higher build cost, which eventually ends up as a higher retail price. Not much of an issue in well-endowed markets, but clearly a problem for the likes of Panama and Mexico.
In order to still penetrate the market with its G5 brand, LG has swapped out the Snapdragon 820 for a Snapdragon 652, the latter one of its latest from the "higher mid-range" 600 series. The difference between the two might be subtle but eventually significant. The Snapdragon 820 boasts of four custom Kyro cores of Qualcomm's own making, running at 2.1 GHz max. The Snapdragon 652, on the other hand, has four 1.8 Ghz Cortex-A72 cores and four 1.5 GHz Cortex-A53 cores. These are mostly "plain" ARM cores and not designed by Qualcomm. This model also gets only 3 GB of LPDDR3 RAM instead of 4 GB of the fast LPDDR4 kind.
What is actually surprising is the rest of the specs. While LG could have simply created a G5 Lite that had a less powerful CPU and equally less powerful specs, the manufacturer has apparently gone with exactly the same set this time around. That means the same 5.3-inch screen with a QHD resolution, the same 32 GB of expandable storage, and, perhaps best of all, the same removable battery and modularity as the full LG G5.
The lower CPU and RAM is LG's attempt to still cater to emerging markets while still delivering the promise of a trailblazing LG G5. Whether or not that translates well in practice remains to be seen, but it's a generous gesture nonetheless. The LG G5 "Lite" appeared on the web pages of LG's Panama and Mexico sites but have since then been pulled down, leaving availability details still in question.
VIA: WinFuture.de