LG G5 Camera samples from the NY Auto Show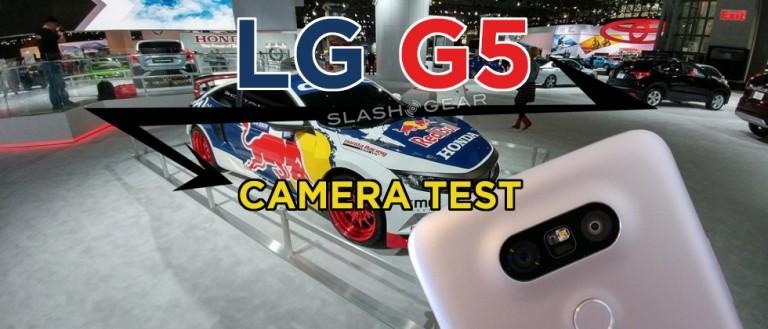 I spend a lot of time on the road in my role as an automotive journalist, and that means I'm always on the lookout for versatile tools that allow me to capture as much of a given experience as possible without taking up a huge amount of space in my luggage. Until recently the demands of video and photography have compelled me to juggle a variety of cameras and recorders to make sure I can not only snap in-the-moment pics for social media and online sharing but also grab more composed shots suitable for publication.
Enter the LG G5. I spent some time with a pre-production version of the Korean brand's new flagship last week at the New York International Auto Show in NYC, and I came away impressed by just how effectively the device met my multimedia needs. In fact, it's not a stretch to say I could have left my Panasonic Lumix LX100 at home and covered the entire show exclusively with the G5 – and on the second day of the event, that's exactly what I did.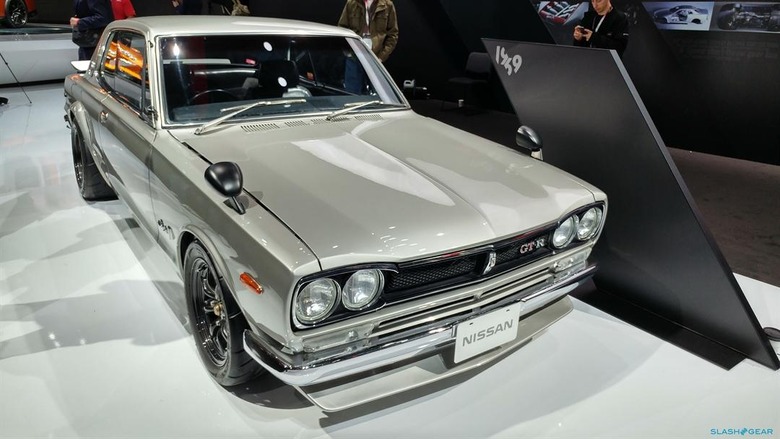 What makes the LG G5 such a useful pocket companion? It's a combination of the quality of the cameras it makes available, as well as their versatility. You'll notice that I used 'cameras' plural: not only does the G5 carry over the excellent 16 megapixel camera found on the previous G4, but it adds a second 8 megapixel camera fitted with a wide-angle lens that lets you capture a 135 degree field. That's right – two cameras on the back of the camera and one on the front that together offer you more options for getting the shot you need than most other phones on the market.
It might be tempting to dismiss a dual-forward camera approach as a gimmick, but in actual practice it's a surprisingly useful setup. One's mind immediately jumps to panoramic opportunities – capturing the entire width of a fantastic natural landscape, or a full football field – but I found myself using the wide-angle camera most often in situations where I couldn't position myself to fully-frame my subject using the 16MP camera.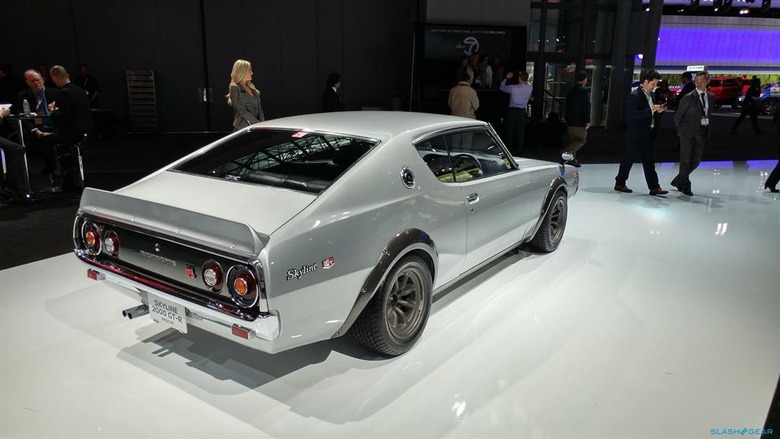 This included tight auto show displays where I was pushed between a wall and the car I wanted to shoot, or booths featuring well-decorated backdrops that I wanted to incorporate into an image. It was also very useful when shooting inside the confines of a car's passenger compartment where a standard lens is limiting at best.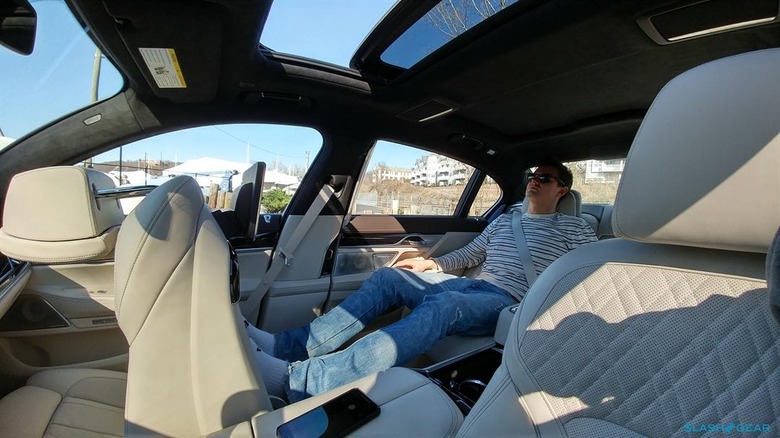 Of course, out in the real world there were more than a few scenarios where the 135-degree camera was a natural advantage. When shooting the USS Intrepid, New York City's captive aircraft carrier, I was able to get the entire ship in frame even when standing directly in front of its berth.
Once onboard the system came in useful once again in grabbing shots of not just its wide deck but also the Space Shuttle Enterprise nestled inside its pavilion at the stern of the vessel.
Horizontally-arrayed sporting events like hockey also benefit from the wide-angle treatment. A trip to Madison Square Garden revealed that the LG G5 was also quite adept at taking high definition video as well.
I snagged this sample of the New York Rangers opening sequence prior to the game – although the audio was somewhat overwhelmed by the sheer volume inside the arena, the vibrant colors came out quite faithfully.
The LG G5 allows you to switch between both cameras while you're in the middle of filming, and you can of course also take photos during a video recording as well and grab still frames as needed.
The transition between wide and standard angle shooting is seamless, but there is a striking contrast between the quality of each camera when shooting video in certain lighting situations.
In more evenly-lit environments the panoramic video shots came out fine, but at Madison Square Garden the intense TV lights shining down on the ice overpowered the 8MP lens and created a 'white out' that simply wasn't visible when using the 16MP camera.
Above and below you'll see several examples of video captured with the LG G5 with its standard back-facing camera.
You'll notice a few other things when you dig deeper into the specs of the 135-degree camera, such as its f/2.4 aperture compared to the f/1.8 of the 16MP, as well as a lack of autofocus and image stabilization. I don't see these are disadvantages, really: the wide-angle is intended as a secondary shooting tool that complements, not replaces, the primary camera.
You tend to notice the slight fish-eye of the 8MP more when shooting stills than video, but either way it's very light and only at the extreme edges of the shot. If you know what you're doing, you can easily compose your frame to conceal it.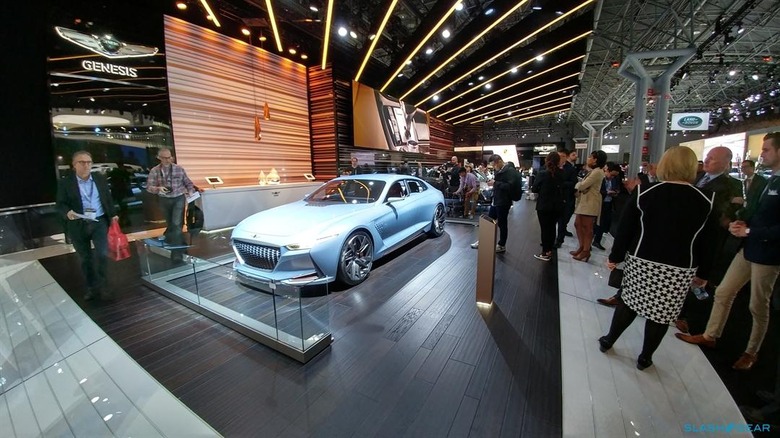 LG has even more outside-the-box stuff planned for the G5's camera post-launch, including a series of 'Friends of G5' add-ons that physically attach to the phone and expand its functionality. These include the LG CAM PLUS which serves as a grip that combines zoom controls with a shutter.
Whether that's a bonus or not depends on your perspective. For me, the G5 is a winner based on the fact that its pocket-sized form factor means it's always with me and ready to snap high quality photos and video quickly and competently.
The slim, all-metal construction of the LG phone also suggests it will shrug off the slings and arrows of on-the-road abuse. The power of proper packaging is a strong lure to someone seeking an all-in-one solution like I am, and the G5 is clearly next-level when it comes to turning out images and scenes suitable for professional use.
Stick around SlashGear's LG tag portal to see our eventual full review of this device – coming soon!