LG G4 full specs revealed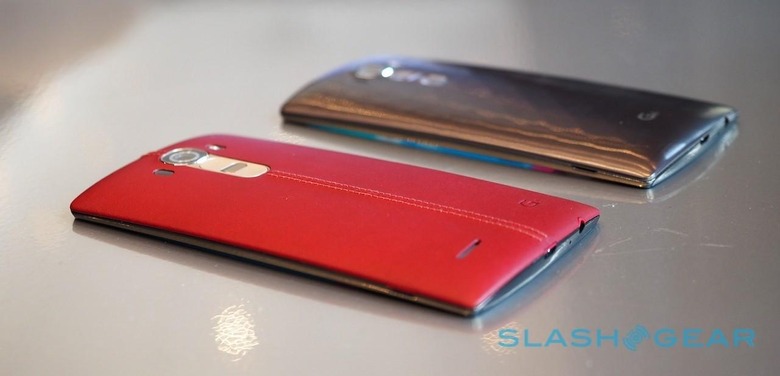 This morning the LG G4 was shown off in New York City by LG, complete with a new leather back, a smarter camera, and a familiar face. This device once again comes with no front-facing buttons, a back-facing set of power and volume buttons, and some software that's generally similar to last year's release. It's clean – cleaner, that is, as is the trend as of late, it would seem. The LG G4 ready to roll with a 3,000 mAh removable battery as well.
Customizability is the name of the game with the LG G4. A fully removable – and replaceable – back is aimed at allowing you to match your smartphone to your smartwatch. The Moto 360's price just dropped on the Google Store too, if you'd like to take a peek, perhaps suggesting Motorola is bringing a new watch sooner than later.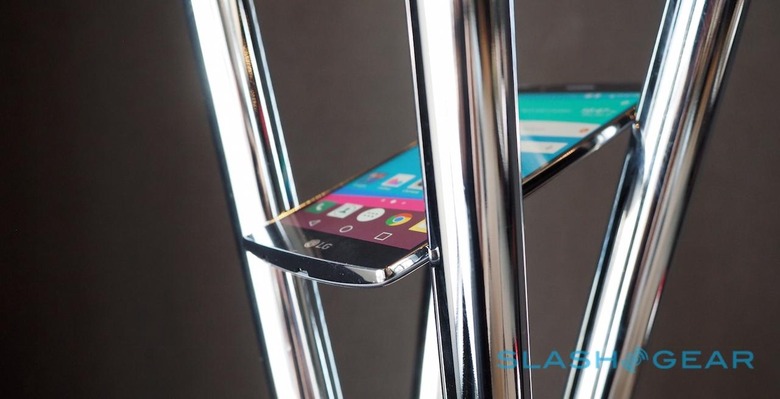 Below you'll see the full specifications for the LG G4 in all their glory. While specifications may vary by market, this device will be available in one form or another worldwide very soon.
Key Specifications:• Chipset: Qualcomm Snapdragon™ 808 Processor with X10 LTE• Display: 5.5-inch Quad HD IPS Quantum Display (2560 x 1440, 538ppi)• Memory: 32GB eMMC ROM, 3GB LPDDR3 RAM / microSD slot• Camera: Rear 16MP with F1.8 Aperture / OIS 2.0 / Front 8MP• Battery: 3,000mAh (removable)• Operating System: Android 5.1 Lollipop• Size: 148.9 x 76.1 x 6.3 – 9.8 mm• Weight: 155g• Network: 4G / LTE / HSPA+ 21 Mbps (3G)• Connectivity: Wi-Fi 802.11 a, b, g, n, ac / Bluetooth 4.1LE / NFC / USB 2.0• Colors: [Ceramic] Metallic Gray / Ceramic White / Shiny Gold / [Genuine Leather] Black / Brown / Red / Sky Blue / Beige / Yellow• Other: Manual Mode / Gesture Interval Shot / Quick Shot
You'll be able to see the LG G4 starting on April 29th in Korea while its worldwide rollout will occur over the next several weeks. Pricing and availability will be announced sooner than later.
Approximately 180 carriers will be working with the LG G4 worldwide.
For more information on the LG G4, have a peek at our LG G4 hands-on right this minute – and stay tuned for our full review!
NOTE: T-Mobile USA will be carrying the LG G4 in the United States, but we've not yet gotten a solid release date. We're expecting other carriers in the USA to carry the LG G4 as well.