LG G4 first non-Nexus to get Android 6.0 Marshmallow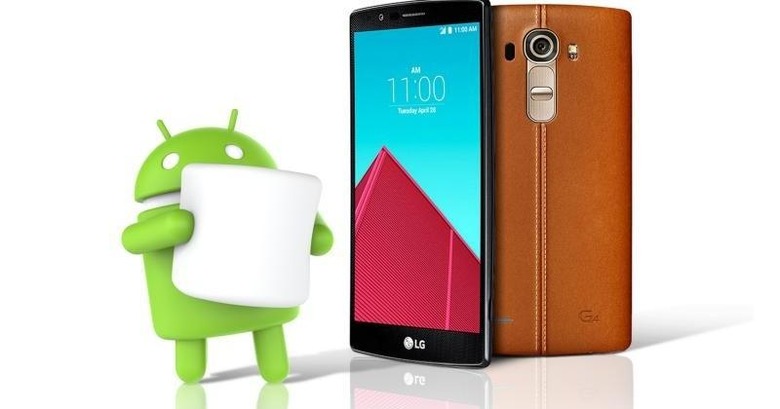 Some Android device manufacturers simply slap Android on their devices and consider the job done. Some even try to make Android almost indistinguishable from Android, sometimes more similar to rival platforms. There are, however, some that try to do right by the Android community and stick as close to the source as possible. In trying to paint itself into that persona, LG announced that its G4 flagship is the first in the world, apart from Google's own Nexus devices, to receive the Android 6.0 Marshmallow update starting next week.
It's not hard to imagine how LG was able to pull off a feat that other manufacturers can perhaps only dream of. For one, although it has its own User Experience (UX) flavor, it isn't as heavy handed compared to something like Samsung's TouchWiz. This means it is easier to take than and tweak it to be compatible with new Android releases without breaking too much functionality in the process.
It also doesn't hurt to have a very close working relationship with Google. After all, LG has already made three Nexus smartphones now and the latest, the Nexus 5X, is one of the two first Android 6.0 devices. LG undoubtedly has had a head start versus other device makers, both in getting their hands on the release and the experience of making it work on a device.
Unlike with Lollipop, Google didn't hype Marshmallow too much, but that doesn't mean it didn't get its own fair share of big features. At the top of the list perhaps is the improved App Permissions system, which lets users control security and privacy with more precision. There's also the new Doze feature which aims to prolong battery life by shutting down even background apps when the phone isn't being used for a stretch of time. There are also changes under the hood, like official support for fingerprint scanners. Coincidentally, the Nexus 5X is LG's first smartphone to sport such a sensor.
LG will start the Android 6.0 rollout next week in Poland, the very same market that got the first Android 5.0 update last year, also courtesy of LG. It will be followed by Europe, Asia, and the Americas, though no dates, or even month, has been mentioned. Of course, the LG G4 is hardly the only LG smartphone to receive the update, with the G3, G Stylo, G Pad 10.1 and G Flex2 included in the list.