LG G3's Google Cardboard VR tandem comes to the US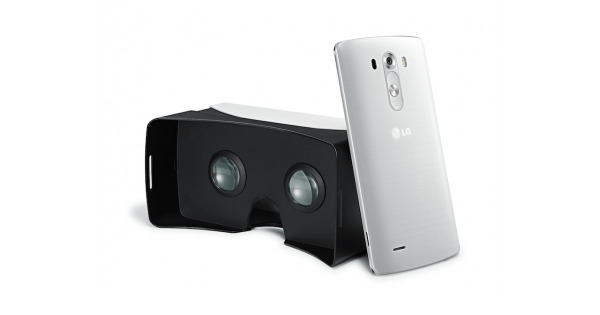 Jealous of the Samsung Galaxy Note 4's, and soon Galaxy S6's, VR bent but more of an LG kind of user? Well, no reason to be jealous anymore. At least if you still haven't gotten the company's 2014 flagship. As revealed last February, LG will be offering a free Google Cardboard manufactured specifically for the LG G3, but getting one might not be as easy as it first seems. While this VR promotion has finally landed on US shores, it isn't going to last forever.
Samsung and Oculus seem to have kicked off a trend when the two revealed the Samsung Gear VR, basically a headset holster for the Galaxy Note 4 which turns the smartphone into the display for the VR headset. Some would later follow this style, particularly Google who offered Cardboard not as a finished product but as a blueprint for others to make on their own. But, let's face it, not everyone has the means or the skills to pull that off.
While LG has no VR headset to call its own, it has adopted Google Cardboard for its own purposes, somewhat. It has tweaked the design to make the LG G3 fit snuggly inside. Although it can't exactly boast of the same amount of rich content that Samsung's partnership with Oculus has produced, the smartphone's QHD screen, one of the first among the major OEMs, makes it ideal for such use.
Now for the fine print. Indeed, the G3 Google Cardboard has arrived in the US, but it is only in limited supply. So those getting a brand new LG G3 from participating stores throughout the country will be able to grab a free Google Cardboard but only while supplies last. The package includes a special QR code that will unlock content designed for that VR experience.
This promo is only for those who are getting a new G3. If you already have one, you're mostly out of luck. Or you can actually be lucky. LG will beholding a raffle to give away an LG VR headset, without the G3, on Facebook. All you have to do is to comment on a specific image. But you must do it before April 13, 1:00 p.m. EDT to get in.
SOURCE: LG