LG G3 Google Cardboard comes for free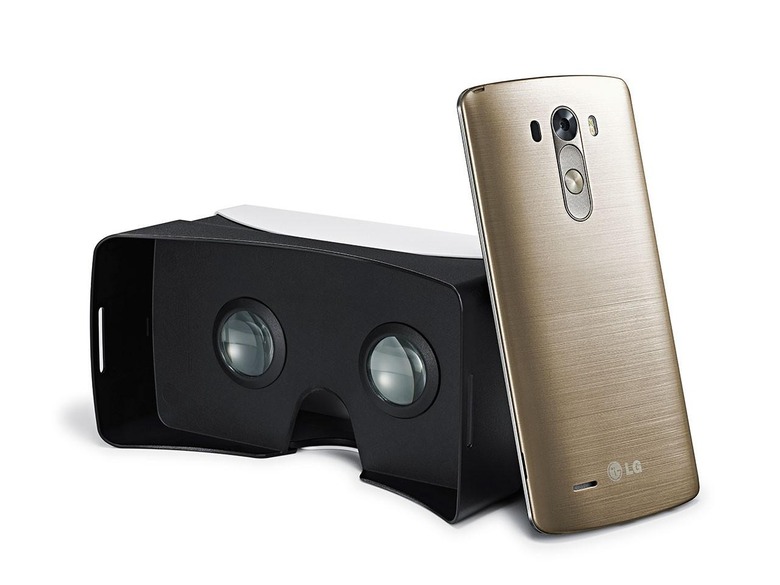 This week the folks at LG have made clear their intent to jump in on the virtual reality headset world with their own model. This model is based on the Google Cardboard VR headset and will be coming for free to those that purchase the LG G3 in the near future. This unit looks similar to and functions exactly the same as Google Cardboard. This unit goes by the name "VR for G3" and may or may not be available for sale for current owners of the LG G3 as well.
The LG G3 model works with the LG G3 specifically. Manufactured by LG, this "Cardboard" unit was made with Google Cardboard specifications and requirements.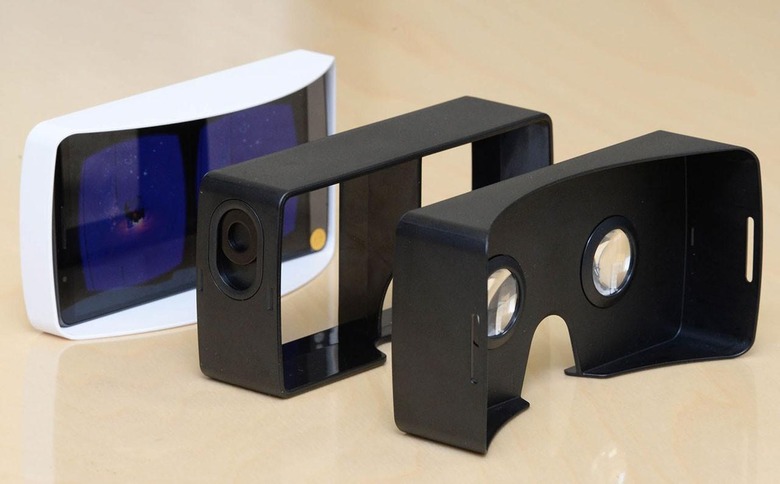 This unit makes use of the LG G3's unique design – with back-facing volume buttons – to amp up the volume. This will bring the VR experience to a new sound-friendly arena with the LG G3's 1W speaker with Boost AMP in full effect.
Above and below you'll see images of the VR for G3 unit in the one color combination we're aware of it coming in so far. There may be additions in the future – or you can just take a spray can to it too, easy peasy.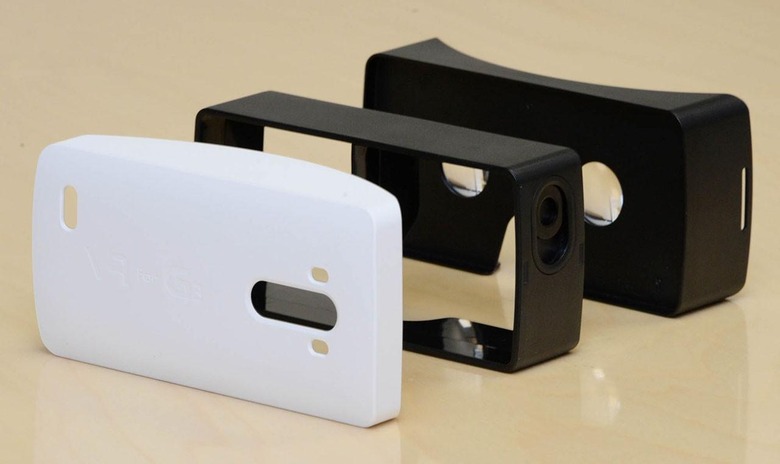 We've reached out to LG to check on the possibility of this unit being offered up for sale to people that've already purchased the LG G3. Stay tuned for that answer.