LG G3 to lay claim to first Android 5.0 update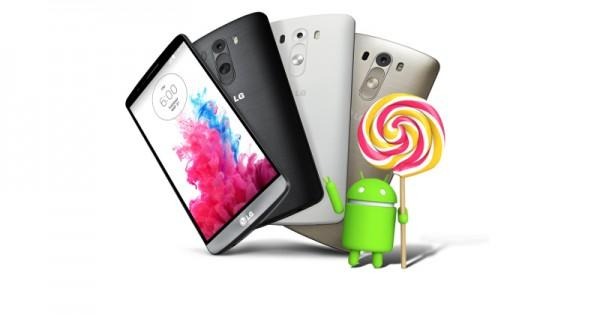 When Android Lollipop was first announced, many OEMs were quick to rally behind the new Android version but Korean manufacturers LG and Samsung weren't as quick. But although LG was one of the last to voice out support for Android 5.0, it has now seemingly turned the tables on everyone else. The company has announced that its LG G3 flagship, still one of the better smartphones this year, will be receiving the much awaited update this week, beating everyone else in the race to be the first to get Android 5.0 on an OEM device.
Until this announcement, the top contender for that title was seemingly NVIDIA, when it teased Android 5.0 running on its SHIELD Tablet and mentioning that the update will be arriving this month, probably by the end of November. That, however, is still a week or so away and has nothing on LG's "this week" time frame. That said, for whatever reason, the update will first hit G3 devices in Poland, before it rolls out to other still undisclosed markets in the near future. Perhaps and hopefully before the end of the month as well.
Android Lollipop will be bringing in a huge amount of changes to the mobile platform, both inside and outside. The new ART runtime has been switched to be the one and only runtime on Android, displacing Dalvik. Security enhancements, particularly SELinux, have been more strongly enforced and storage encryption is enabled by default, at least on new devices. Externally, Android has been given a fresh coating of Material Design. New locking and unlocking features have also been introduced, utilizing wireless connections such as NFC and Bluetooth, which plays well into LG's G Watch and G Watch R smartwatches.
This announcement is well and good for LG G3 owners, but what about the rest of the gang? The G2 is also expected to be blessed by such an update, but no similar timeline has been revealed just yet. LG also makes mention of "other LG mobile devices", plural, hinting that there will be others in queue as well.
SOURCE: LG