LG G3 specifications spilled with software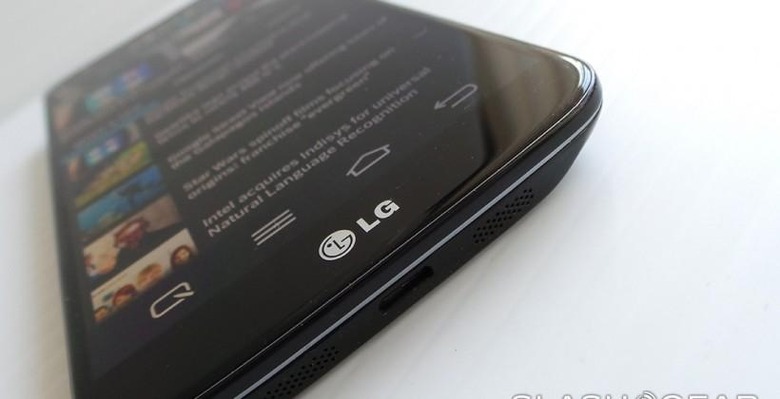 We must not be very far from the reveal and release of the LG G3 given the details we're seeing this month. Alongside specifications for the device itself, we've seen image after image of the device in mockup style – one of which you'll see here – and talk of colors and release schedules.
For the carrier versions of this device, there's been a tip via MyLGPhones, where they've turned up UA Profiles for several devices. One is the 32GB internal storage version of the LG G3, one working with 2GB of RAM and a 2.4-megapixel front-facing camera. This device also looks to roll with a 16-megapixel camera at its back.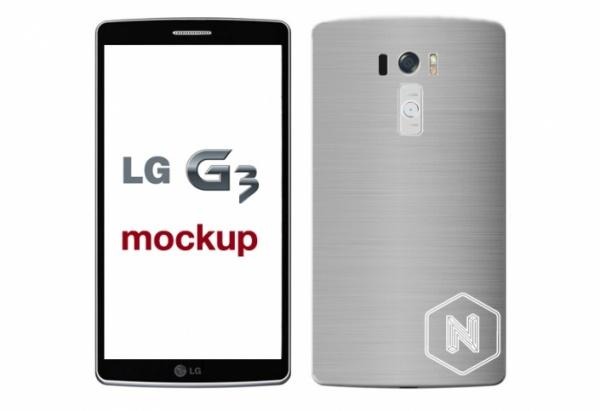 One strange element here is the inclusion of the Qualcomm M8974 in the code. This would indicate that the device is working with a Qualcomm Snapdragon 800, the same processor both the HTC One (M8) and the Samsung Galaxy S5 are working with.
Generally LG leapfrogs both manufacturers and goes with next-year's model processor. Here it may be that this year's model is more than good enough.
Over at DigiTech, code has surfaced suggesting the release of an LG G3 Mini. This device would look rather similar to the LG G3, but would work with a far less dense display and would have carrier support from AT&T.
The LG G3, also code-named "B2" in carrier listings, looks to have T-Mobile USA, AT&T, Verizon, and Metro-PCS support in the United States. The MediaTek eight-core processor MT6595 has also appeared in listings, but it would be very, very strange if it appeared in any USA-bound LG device any time soon.
One of the biggest selling-points for the LG G3 should continue to be its back-facing buttons and its extra-dense display up front. It's been tipped that the LG G3 will come equipped with a 2560 x 1440 pixel resolution display.
UPDATE: Today Digital Trends has released a number of LG G3 screenshots showing off its next-generation features – including its 1440p resolution display.
Above you're seeing several images which show the changes being made to LG's user interface. The x2 image shows the LG G Pro 2 vs LG G3, showing how much cleaner the entire interface appears.