LG G3 specifications released with gold edition photos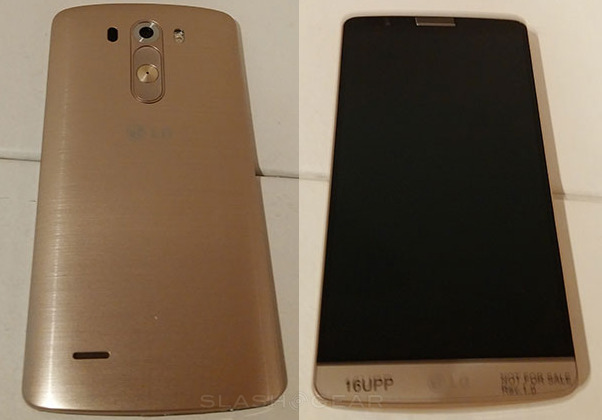 This week we've gotten an anonymous tip on the gold edition of the LG G3. This device appears to be working with the same body as the normal LG G3, only bringing on the brushed metal gold look we've seen with recent brands outside of the LG universe. This device has back-facing buttons, much like the LG G2 and LG G Flex, here working with a slightly flatter design.
This device has NOT FOR SALE and 16UPP printed on its front, meaning we're likely dealing with a demo unit made for testing hardware. This is not the same as a review unit like SlashGear would work with for a full review once the device it out – instead it's made for behind-the-scenes testing only.
Our source suggests that the sensor to the left of the camera on the back of the LG G3 is a sensor that works directly with the camera itself. This is not another lens, as is provided with the HTC One (M8). Instead it would appear that LG is working in a slightly less apparent manner – we'll see how similar their approach is with HTC soon enough.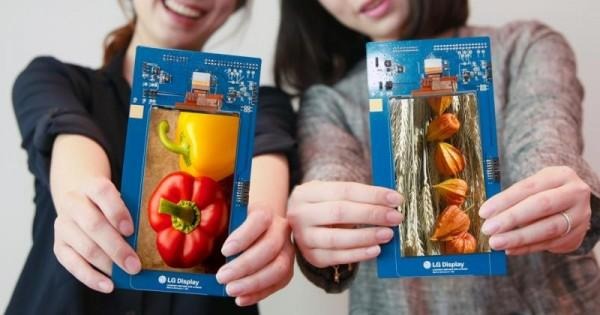 LG G3Display: 5.5-inch 2560 x 1440 pixel (534 PPI)
Processor: Qualcomm Snapdragon 801 quad-core
RAM: 3GB RAM
Camera: 13-megapixel back-facing shooter, 1080p video
Internal Storage: 32GB, microSD card slot for 32GB more
This device will be revealed in full on May 27th, 2014. We'll be at the event live, ready to roll with images and details galore.
The image you're seeing above was provided by an anonymous source who wished only to be linked to his or her tumblr at LG G3 LEEKS. We've been informed that GSMArena has attained extremely similar – if not identical – images as well.